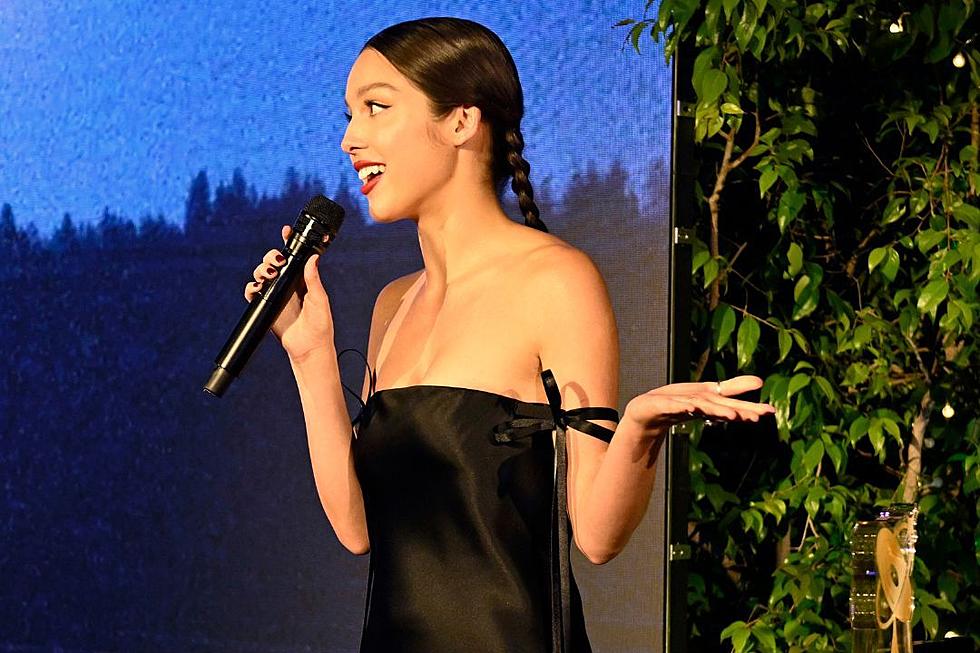 Olivia Rodrigo Apparently Sings 'Every Guy I Like Is Gay' on New Album, Fans Have Mixed Reactions
Timothy Norris, Getty Images
Olivia Rodrigo is gearing up to release her new album Guts tonight, and one of the songs off the record is already causing some minor social media controversy.
On one of the album's songs, called "Ballad of a Homeschooled Girl," Rodrigo seemingly sings about liking guys who are sexually unavailable to her.
"I talkеd to this hot guy, swore I was his type / Guess that he was makin' out with boys, like the whole night (Oh) / Everythin' I do is tragic (Oh) / Every guy I like is gay (Oh)" Rodrigo appears to sing on the track, according to lyrics found on Genius.
Some believe that Rodrigo's lyric might be shading her rumored ex-boyfriend Joshua Bassett, who came out as queer in a 2021 GQ article. In his interview with the publication, Bassett said he wanted to "live my truth."
Prior to his interview with GQ, the Disney Channel star shared a since-deleted video of him singing, and he captioned the footage with a statement about his sexuality.
READ MORE: Joshua Bassett Rolls Eyes When Fan Yells 'F--k Olivia [Rodrigo]'
"My entire life people have told me my sexuality. People have shamed me for things they know nothing about. I want to say thank you to those of you who stand for love and acceptance. Toxicity, hatred and negativity say less about the subject but say far more about those who spew it," the post read, according to People.
"It's 2021. We are the generation of love & growth, it's time we start acting like it. Whether you love me, hate me, or damn me to hell, I love you all the same. Love who you love shamelessly. It's ok to still be figuring out who you are. Life's too short to let ignorance and hatred win. I choose love," the post continued.
In the wake of Bassett's public coming out, some fans feel Rodrigo's apparent lyric about finding out the guys she likes are usually gay might come off the wrong way. Others, however, think it's just a cheeky, self-deprecating roast.
Check out some reactions to the controversial lyric, below.
Olivia Rodrigo's Biggest Musical Inspirations
Below, discover 11 of Olivia Rodrigo's favorite artists and musical inspirations.