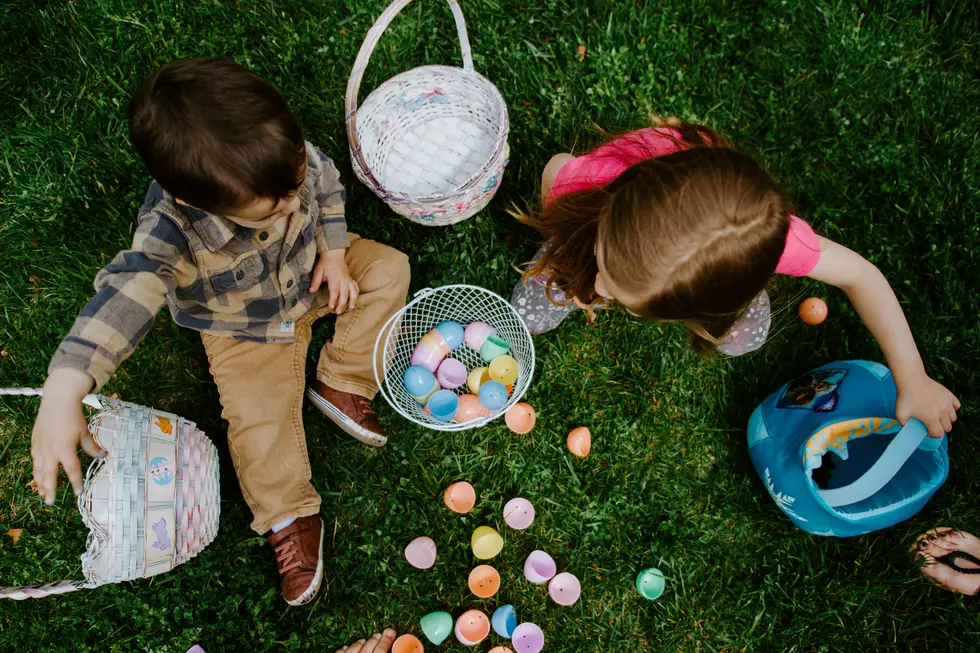 Indian Creek Plaza's Spring Eggstravaganza!
Photo Credit: Gabe Pierce/Unsplash
Mark you calendar and get the kids hyped! Spring is coming, Easter is around the corner as is Indian Creek Plaza's Spring Eggstravaganza in Caldwell. Here's everything you need to know!
After the year that we've had, the snowy winter and cold weather, doesn't it sound nice to get the family out in the sun and experience an eggstravaganza? Also, who throws better events than our friends over at Indian Creek Plaza in Caldwell? It's such a cool place and now they're prepping for Easter.
Saturday April 3rd, 2021 from 11 am to 2 pm, bring the family out for all the Easter excitement you can handle! The Easter Bunny, of course an Easter Egg hunt, arts, crafts, the works! Here's the words straight from the horses (bunny's?) mouth:
SPRING into action at Indian Creek Plaza's Spring Eggstravaganza! There will be an Easter egg hunt with 20,000 eggs, Kiddie Train Rides, Easter Bunny photo opportunities, and you won't want to miss out on our 'cutest chick' contest.

Plus a Spring Market with vendors selling arts, crafts, and other spring themed items 

 

Easter Egg Hunt Lineup:
11:00 AM: Under 3-years old
12:00 PM: 4 to 6 years old
1:00 PM: 7 to 10 years old

11:30 AM - 12:30 PM
& 1 PM - 2 PM
Easter Bunny Meet & Greet with Photo Opportunities

12:30 PM
Cutest Chick Contest: for 5-year-olds & under

Event Sponsored by Idaho Central Credit Union
Easter, the actual holiday, is the following day, Sunday, April 4th, 2021. Hopefully you'll have time to get out with the kids, enjoy the weather and celebrate out and about with the community like the good ole days!
6 Field Trips That All Boise Kids Went On