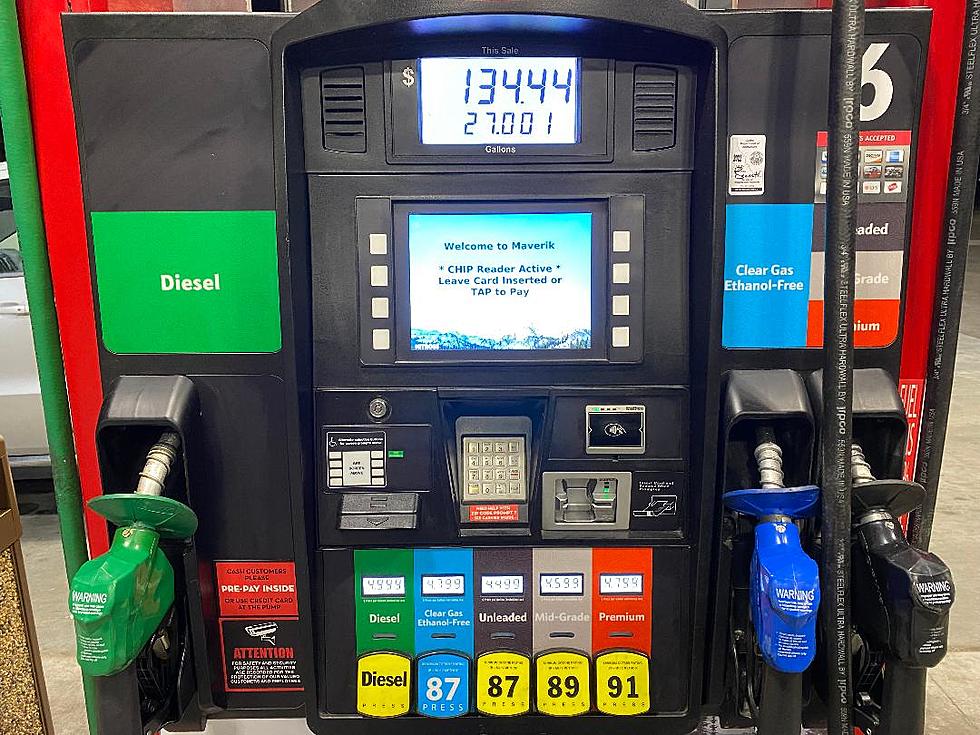 Why Idaho's Pain at the Pump Continues!
Kevin Miller
The pain at the pump continues for Idaho and the rest of the country. Despite the failed assurances from the Biden Administration, Idahoans continue to absorb the massive pain at the pump. The high prices aren't limited to just the cost of filling up. The Biden Economy has triggered record inflation, currently at almost eight percent.  
7 Gas Saving Tips that will save you money!
We look at seven gas-saving tips courtesy of AAA Idaho/Oregon.
President Biden says that releasing oil from the Strategic Oil Petroleum Reserve will stabilize gas prices due to the Russian/Ukraine war. Whether you drive a big pickup or a hybrid, everyone feels the pain of higher gas prices.  
In a refrain that Idahoans hear too much, other parts of the country have lower fuel prices than Gem State residents. AAA Idaho/Oregon reports that the national average for gas per gallon is $4.11, while in Idaho, it's $4.40. The national average has fallen twenty-two cents in one month.  
"It's too early to tell if tapping the reserve will achieve the ultimate goal of helping stabilize the global supply, as that strategy is just getting underway," says AAA Idaho spokesman Matthew Conde. 
Conde shares that oil prices per barrel have dropped from a high of $124 a barrel to $94. However, the cost of oil was much lower during the Trump Administration. The Biden Administration continues to stick to their insensitive script that now is a great time to buy an electric vehicle. The president has speculated that he may give tax credits to Americans who buy an all-electric vehicle.  
The president's flawed logic is that our electrical grid is not ready for more demand from electric cars. Some electric vehicles cost more than sixty thousand dollars.  
Here's a look at Idaho gas prices as of 4/11/22 courtesy of AAA:
Boise - $4.53
Coeur d'Alene - $4.01
Franklin - $4.46
Idaho Falls - $4.38
Lewiston - $4.08
Pocatello - $4.41
Twin Falls - $4.50
Wanna Getaway?
The cost of taking a flight is now going up over 40% due to higher fuel costs.
Boise Gas Guzzlers
These vehicles have some of the worst miles per gallon rated by Car and Driver. No electric vehicles on this list.
Use These 2 Brilliant Life Hacks to Save Money on Gas in Boise
Are gas prices holding you back from a road trip you were looking forward too? Use these life hacks to save a few dollars at the pump and get on the road!
Are Idaho Electric & Hybrid Car Sales Rising with the Increase in Gas Prices?