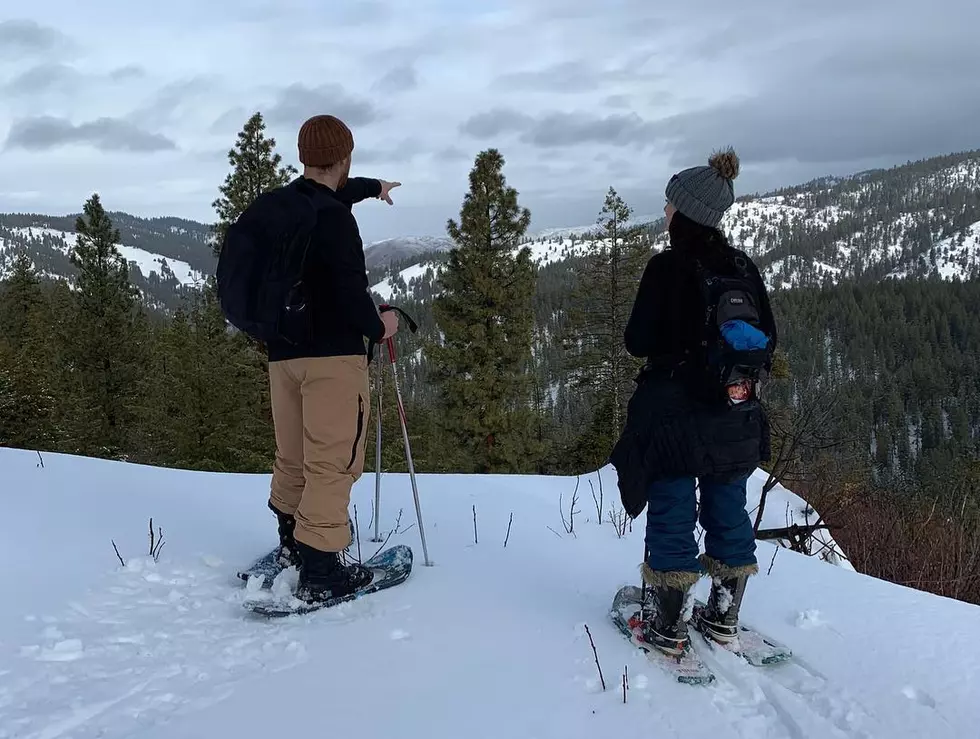 Idaho Snowshoeing Up Stack Rock Trail
Charene Herrera and Daniel Ritz TSM
I have just recently started snowshoeing and love it. We took an adventure just about 30 minutes from Boise and into a winter wonderland great for snowshoeing.
Stack Rock Trail is on the way to Bogus Basin and is a fairly moderate hike and with snow can be a tad difficult the whole way. Maybe I am making excuses cause we did not make it to actual "stack rock', but after about half way in the fresh snow we were about spent because remember you have to make your way back.
To start the day we were still hesitant on where to go but after deciding that we should try close to town and we headed to MCU Sports. I had only gone snowshoeing the one time and  Daniel and Holly my companions had not gone at all. We were all a little new to it but had a blast.
It was a great workout, the fresh air was great and the scenery was beautiful! I can't wait to go again and share more adventures.