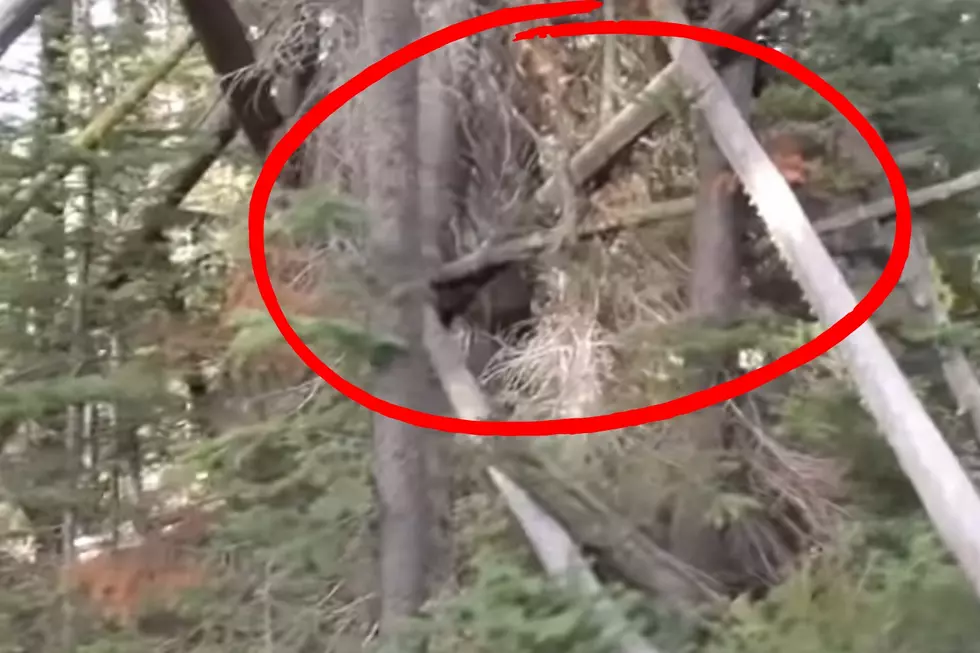 VIDEO: What in the World is Going On in the Woods of Idaho?
Muskrat Outdoors/Canva
Idaho is known for a lot of things - amazing food, mountains, finger steaks, and yes... Bigfoot. While there are a lot of theories as to where Bigfoot is lurking in the Treasure Valley, there is one video floating around on the internet that seemingly shows where Bigfoot either lived... or where he attacked.
What is going on in the woods of Idaho?
A video posted to YouTube by a channel called "Muskrat Outdoors" shows an eerie video of a campsite taken in the woods and mountains of Idaho. A man is seen in the video exploring what appears to be an abandoned keep that he found when he came across a milk canister.
What makes the video eerie and creepy is how much stuff was left behind and in the manner in which it was left. There is a huge wooden structure that looks like it took some strength to build and there's even a cabin.
But where did it all come from and who was behind it? Better yet - why did the person or people who left it behind hide their items on purpose? Were they being attacked? Could it be the legendary Bigfoot?
A possible answer
The original poster commented below his video and shared that he may have figured out some of the mystery behind what's going on.
I have had two local people, at separate times, apart from each other, give me the same name and similar story. I was told back in the 1960's there was an old man that trapped out of the cabin near where I found these furs. One, said they thought he had lived in the cabin, the other said he thought he just stayed back there to trap. Anyway, they both said his name was Neal Allen. One guy said that he thought the trapper had died in the cabin.
While that sounds ominous as is, the original poster added that he still doesn't have all of the answers.
I'll do some more asking around, but that would explain why he never came back for these furs. Why he hid them is still a mystery.
What do you think happened? Let's break down what we're seeing and watch the video for ourselves.
VIDEO: What in the World is Going On in the Woods of Idaho?
After being posted to a YouTube channel back in 2019, this creepy video shot in the mountains of Idaho remains unexplained. What's going on?
These 20 Crimes Are Still Unsolved in Boise
Can you identify anyone in these photos or surveillance videos? The Boise Police Department is hoping that you can give them a tip leading to more information! Who would have thought that the City of Boise would have so many unsolved crimes!
The Thing Is... This Utah Ranch Is Much More Sinister Than The Mountains of Idaho
There's a lot of mystery surrounding Skinwalker Ranch in Utah and investigators are still looking for answers.
A Look At One Of Idaho's Most Vicious Prison Brawls
Back in 2018, a violent brawl took place at Idaho's Maximum Security Prison...
Let's Take A Look Inside Of Idaho's Most Dangerous Prison
Idaho's most dangerous prison is located in Kuna, Idaho housing some of the most violent offenders in the country.