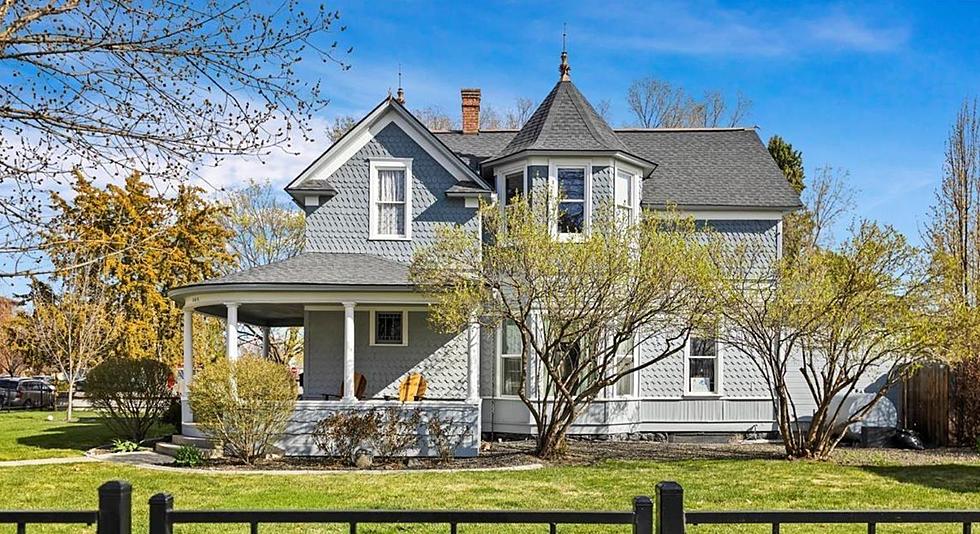 Beautiful Blue Caldwell Home Looks Like an Antique Dollhouse
Photo Credit: Live Idaho Realty
Caldwell's Queen Anne
If you're someone who appreciates historic homes, you'll adore this Queen Anne Victorian. Nestled in the heart of Caldwell's Historic District, the blue belle was built between 1894 by John P. Johnson, the proprietor of Caldwell Stables. Thanks to an exquisite renovation, the home is as beautiful and functional today as it was more than 100 years ago.
Caldwell's Iconic "Dollhouse" For Sale
Described as "iconic and priceless" by Live Idaho Realty, the Caldwell home that's stood the test of time was listed for sale on Apr. 20. At just over 2,400 square-feet, the home is priced at $574,900. For a three-bed, three-bath property that sits on almost a quarter acre of land, that's an exceptionally fair ask.
Some of the Queen Anne's most memorable features are its incredible red oak veranda, the 14-foot dome ceiling in the homeowner's suite, and spectacular hardwood flooring and trim. But what we love most about this blue beauty is the antique dollhouse vibe it gives off. From the moment we laid eyes on it, we wanted to stop the world to play dolls and host the tea party of our childhood dreams.
For a look at Caldwell's "antique dollhouse," scroll through the gallery below!
This Historic Caldwell Home Looks Like an Antique Dollhouse
This Historic Caldwell Home Looks Like an Antique Dollhouse
You'd Never Guess How Old This Beautiful Boise Home Is
BOISE, Idaho. A charming corner lot with a three-car garage, this Boise residence is waiting to find its forever family.
Photo after photo, we bet you'll have to remind yourself that this property is nearly 80 years-old! That's right. This property was built in 1945!