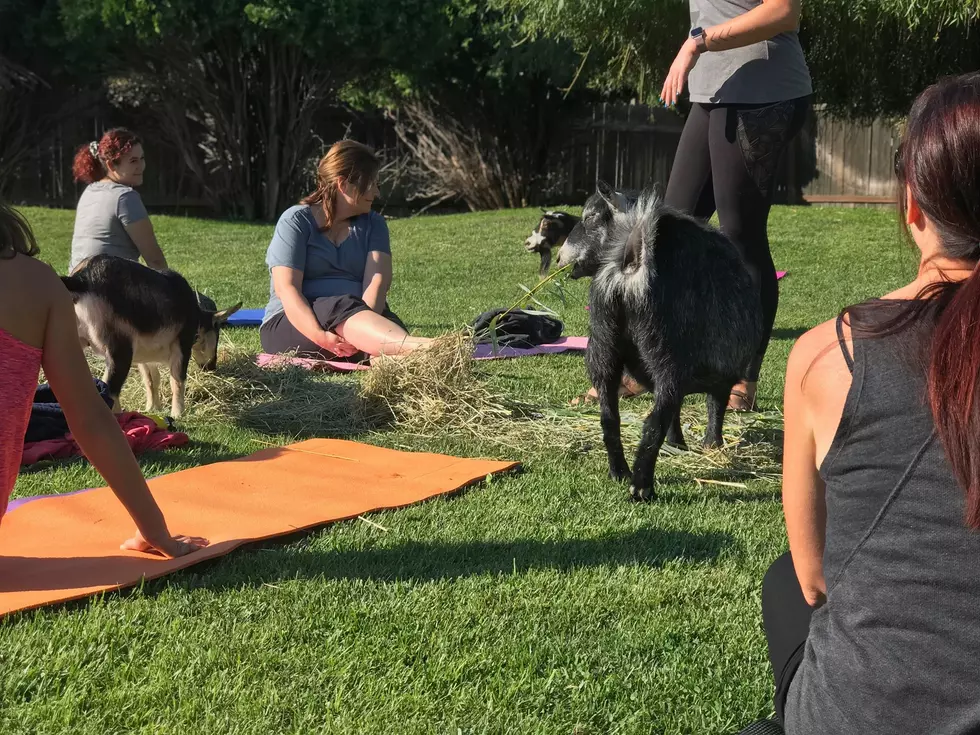 Charene the Adventure Queen: Goat Yoga Growing Trend Hits Boise
CH Via TSM
It started in Portland and is finding it's way across the west and beyond. Goat Yoga anyone? I recently was asked to join this fun event and find out what it was all about.
The goats are pygmy goats, very cute and friendly (most of the time and depending on how they are raised). It isn't all about the yoga in this class but you still get an amazing yoga experience and some laughter and fun. Boise Goat Yoga is where we went. You literally do yoga with goats. Sometimes you can expect a visit or "present".
This lady and her family have an acre of land in town and has goat and chickens that she has along side her family. The instructor talks about the energy that the goats have and the energy you bring to the class. They were all very well behaved and at times more rambunctious then others.
We got the goats on a peaceful quiet day, according to the instructor. Try out this fun experience. I loved the snuggle time with the goats.