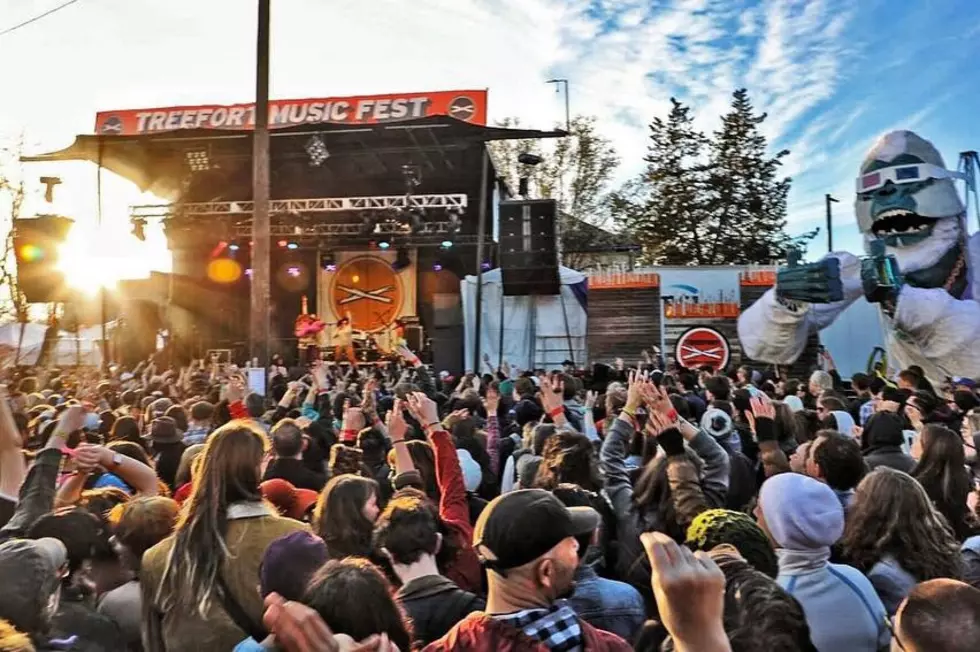 Boise Treefort Music Fest Lineup Announced
Credit: Sarah Warren/Treefort Music Festival
Can we grab the glasses and cheers to a festival coming back in 2021? Treefort Music Fest is one of the coolest festivals that is more than just about music. This is where Alefort meets Yogafort while you relax at Filmfort laughing at Comedyfort. Yea, it's like that.
Treefort's big news was introducing two events in six months. This is candy to all the local music fans and Idahoans that are looking for some type of normal back. Today, Treefort Music Fest just announced the line-up and fans are loving it.
Just a Treefort Fun Fact: Lizzo hit our spot before she blew up.
Idahoans will get to enjoy two big festivals just six months in between beginning September 2021. The second will revolve around the original date that most people are familiar with in March 2022. So, let's drop this list.
Japanese Breakfast
The Marias
Calexico
Andy Shauf
Christian Scott aTunde Adjuah
Built to Spill
Larkin Poe
Mdou Moctar
Goth Babe
Tennis
Joshy
Prefuse 73
Lightning Bolt
AJJ
Pell
The Felice Brothers
Chong the Nomad
Armand Hammer
Vundabar
Habibi
Arooj Aftab
Nite Jewel
Willam Basinski
Luna Li
Monophonics
The Seshen
Andrea Gibson
Rituals of Mine
East Forest
Yasmin Williams
Sonny & The Sunsets
Con Brio
The Black Tones
Magna Carda
Wild Pink
Ratboys
Guayaba
Sun Blood Stories
Esmé Patterson
Sego
Daniel Kerr
Sofia Valdés
Rose Tucker
Cheekface
Waltzer Steet Fever
Blood Lemon
Mike Bogan
I just realized there are a million other artists! I'll post up the link below so you can get the entire musical list of artists. You have ticket information that includes timelines. Treefort Music Fest takes over Downtown Boise from street corners to bars and restaurants. Well worth the price in tickets and you won't be disappointed.
3 Over-The-Top Boise Mansions That No One Wants to Buy