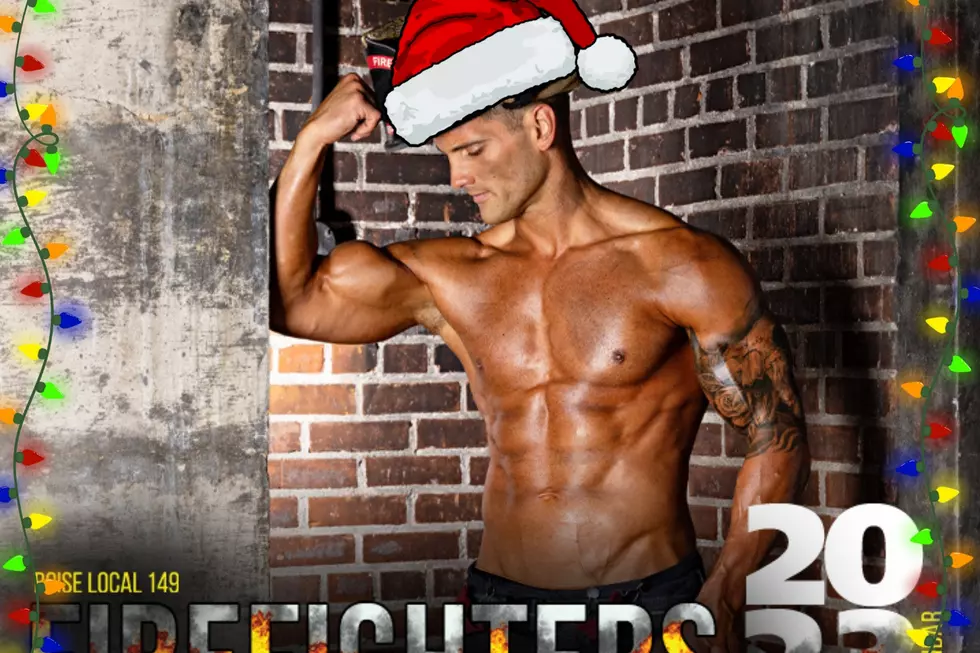 [PHOTOS]: Boise Firefighters Have The Perfect Gift For You
Let's not forget... Barb Bergson Studio Gallery/Boise Firefighters Local 149
Boise Firefighters are like no other. Rumor has it that in order to become a Boise firefighter, you must meet the following qualifications:
Must complete 100 pull-ups in under 10 seconds.
Must be able to throw a 26-foot ladder with one hand like a javelin over a 12' wall.
Complete a 5K on monkey bars while wearing full gear.
What do you do when you have Boise's finest who are arguably in better shape than some of the superheroes we see in movies? You make a calendar.
Not just any calendar either! When you have people who can karate chop mountains in half on standby to rescue you, you have to turn up the heat. Cue the Boise Fire Community Assistance Fund's 2023 Firefighter Calendar. No matter when you need to know the date, this calendar is right here and features our Boise firefighters showing off their abs that have abs.
This morning (Friday, 12/9), you'll have an opportunity to meet and get a calendar signed by our chiseled heroes at Zero Six Coffee starting at 10:30 this morning.
Let's be real, they're right. Imagine rolling up to your company Christmas party to give Angela her Secret Santa gift. It'd be the ultimate office win too. There's Angela, thinking you got her a mug with some of that Bath and Body works then POOF!! There's Derek in all of his glory with Angela seeing her reflection in his shiny muscles.
"This is the greatest gift in the history of existence," she would say.
Zero Six Coffee is located at 404 E Parkcenter Blvd, Boise, ID 83706, and it all starts at 10:30 this morning! Act quickly and don't let "Angela" down! Calendars are just $25 and will benefit the Boise Fire Community Assistance Fund. If you can't make it out this morning, you can purchase your calendar here.
In Case You Want A Preview Of Who You Might Meet...
Our Boise Firefighters are looking steamy in the new 2023 calendar! Check out some of the photos you'll see in this year's 2023 as well as photos from years passed!
Here's More Eye Candy For You Because
To help raise money for the Community Assistance Fund, Boise Firefighters Local 149 is releasing a steamy 2022 calendar!
Check Out These Firefighting Photos
Idaho Fighters Battle The Four Corners Fire