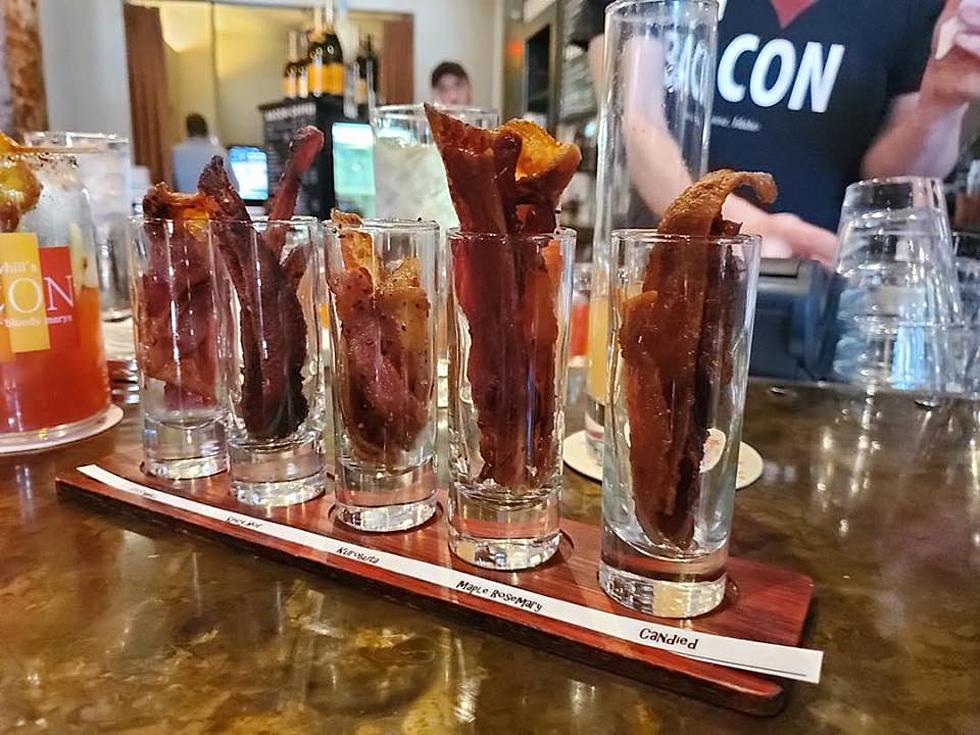 Best Kind of Shots are Boise Bacon Shots
Charene TSM
Of course everything is better with bacon, including shots. This aren't your ordinary shots and not the shot you may be thinking of.
'Bacon' downtown Boise is a fun and very popular location, breakfast by day and nice dinner by night. Known for the "Berryhill Bacon' named after the owner, it boasts a heart brunch menu and wonderful drinks as well. With friends visiting from Montana I had to take them there ( via scooter of course), and have an indulge morning with some great food and conversation.
There are 6 different kinds of bacon on the flight of bacon ( yes I said flight just like beer is how it is served) from the famous Berryhill Bacon to the candied and hot bacon with rosemary and thyme in between. The best kind of shots are bacon shots. So good!