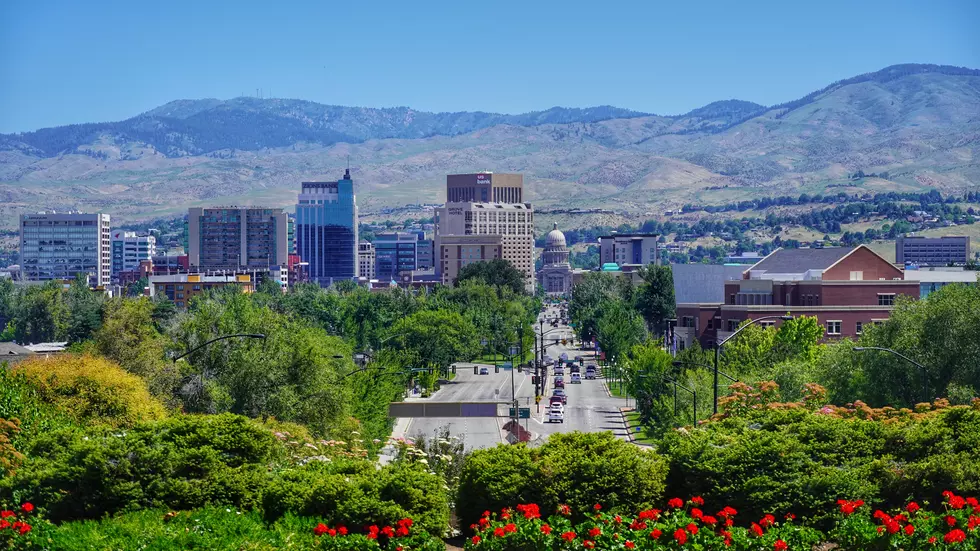 Beautiful In Boise: City Named One of Best For Year-Round Weather
Photo by: Click Suice on Unsplash
Some cities, like Miami, are only fun to visit in the winter. If you visit in the summertime, you'll be way too hot and humid. Other cities, like Chicago, you may only want to visit in the summer because winters are brutal. Finding a city that's nice year-round is very rare. However, you don't have to travel far to find one.
Boise was named one of the best cities for year-round weather in the country! Boise! You go, Idaho! It's not the only local city to be named, though. Other cities in Washington, California, and Utah made the list, too!
To find the perfect weather, we're looking for something comfortable year-round. All 12 months of the year. That means summers have to be mild and the winters have to be mild. We're not looking for the type of balance where it's so nice in the summer it makes up for brutal winters or so nice winters it makes up for hot humid summers. We don't want the extremes.
ExtraSpace.com put together this list and I think they did a fantastic job. Let's check out what they say are the 12 cities in the U.S. with the best weather-year round. The best may surprise you.
Beautiful In Boise: City Named One of Best For Year-Round Weather
Those of us in the Treasure Valley know how beautiful Boise is. Now, Idaho's capital city is getting some national recognition for how beautiful Boise is year-round.
Some cities are only nice to travel to in the winter months because it'll be too hot in the summer or it's only fun in the winter. Other cities are only fun to go to in the summer or fall. It's very rare to find a city you can enjoy every month of the year. Here in Boise, we don't have that problem.
Let's check out the 10 cities in the country with the best year-round weather, according to ExtraSpace.com
For the full report, check out ExtraSpace.com. To keep reading about our beautiful weather in Boise and the Treasure Valley, keep scrolling!
Idaho Newcomers: Did You Happen to Know This About Our Weather?
A lot of people didn't know that Boise is technically a desert, when they decided to move here...
Celebrate Warmer Weather at the 10 Best Patio Restaurants Around Boise
Warmer weather in Boise means the return of patio season! If you're looking for a place to have drinks or enjoy dinner in the sunshine, these are the best places to do it in and around Boise.
Most Scenic States In America
Thrillist came up with a list ranking the states from least beautiful to most beautiful and I had to address it. Are there really that many states that are more scenic than Idaho? I don't think so. Let's examine it.
5 Ways To Enjoy Scenic Idaho Without Leaving Your Couch
Traveling Idaho is an amazing experience. But we're busy and don't have the time nor money to make it happen as often as we'd like to. Here are five ways to enjoy scenic Idaho without leaving your couch.