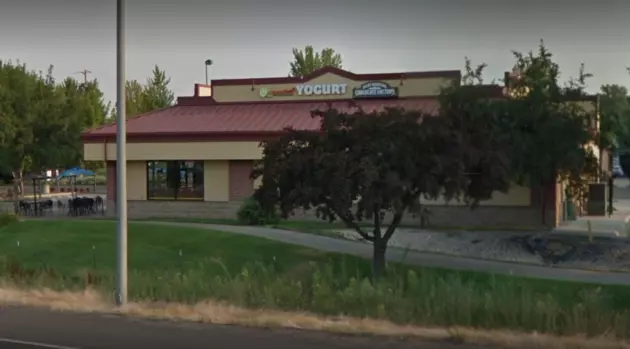 Aspen Leaf Yogurt Closing in Eagle
Image via Google Maps
A fixture on the corner of Eagle and State, your favorite destination for yogurt and caramel apples is calling it quits...for now. 
Before moving to the Treasure Valley, I'd never experienced a frozen yogurt shop like Aspen Leaf. There wasn't anything like it where I grew up. When they opened their doors in Eagle seven years ago, I remember my eyes widening when I walked in and saw the massive selection of flavors and toppings.  It was love at first spoonful.
Unfortunately, I won't be able to stop at the Eagle location after summer long runs at Reid Merrill Park down the street this year.  In a message to customers on Facebook, the owners announced that their lease on the Eagle and State Street location has come to an end and they've decided to close the location.  Their final day is Saturday, January 26.
As a thank you to customers for their loyalty, yogurt is just $3 all you can fill on Saturday and all chocolate from the in store Rock Mountain Chocolate will be 50% off.
Aspen Leaf lovers aren't entirely out of luck.  Their location near Tin Roof Tacos on Broadway in Boise will remain open and honor all gift cards or pull punch cards from the Eagle location.  The owners say they may return to Eagle if they can find a location that makes sense.