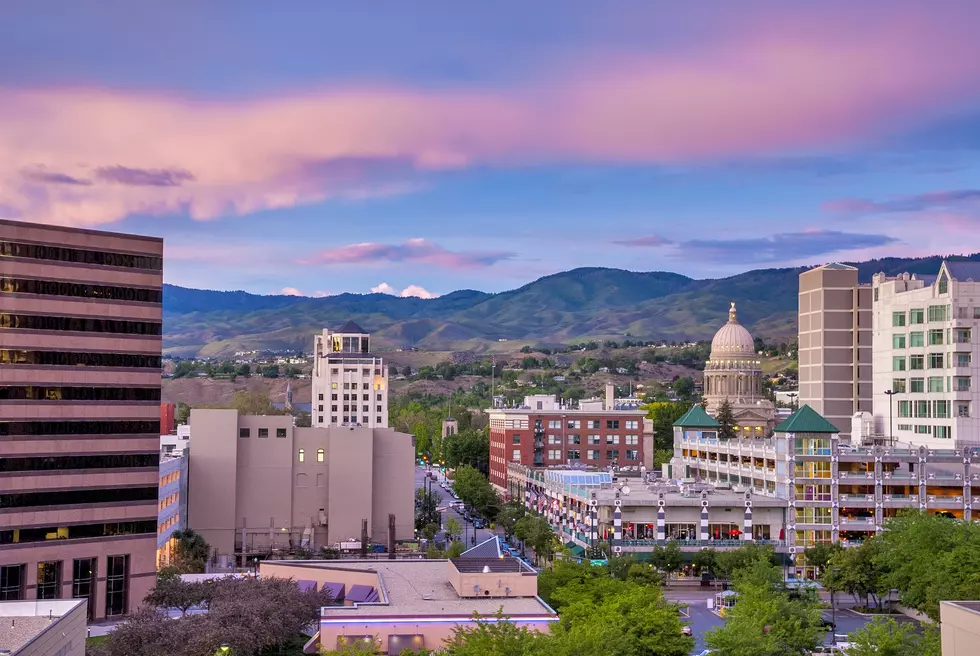 Anne Frank "Love is Everywhere" Banners Decorate Capitol Blvd. and Myrtle St.
Credit: knowlesgallery | Getty Images/iStockphoto
On my drive into work this morning, I noticed banners hanging along Myrtle Street with a portrait of Anne Frank and the words "Love is everywhere." A total of 60 banners are actually hanging up on Capitol Boulevard and Myrtle Street in downtown Boise. Several banners can also be found surrounding the Idaho Anne Frank Human Rights Memorial as well.
The banners went up at the beginning of January and read positive messages in the memory of Anne Frank such as, "Love is everywhere" and "We choose love" and "We are everywhere". They were put up by the Downtown Boise Association and the Wassmuth Center for Human Rights.
Of course, you remember the Anne Frank Human Right Memorial being vandalized back in December with swastikas'. The hateful vandalism made national news and shook the Boise community to it's core. Personally, I felt disturbed and flat out angry with the people responsible.
According to KTVB, Executive Director for Downtown Boise Association Jennifer Hensley had dozens of business owners and community members reaching out to her wanting to make known statement that act of hateful vandalism does not reflect the people of downtown Boise.
Russ Stoddard is a founder of Oliver Russel & Associates and was a major contributor to helping the memorial first go up in 2002. He expressed to KTVB, "It's not surprising that people will stand up for the Anne Frank Human Rights Memorial, it's a beloved place here in Boise, not only the physical experience of it but what it stands for," Stoddard said. "If you don't stand up for someone else's human rights, you put your very own human rights at risk".
The banners are intended to bring messages of courage during a time of uncertainty, as well as love and inclusivity.
5 Of the Most Underrated Restaurants in Boise