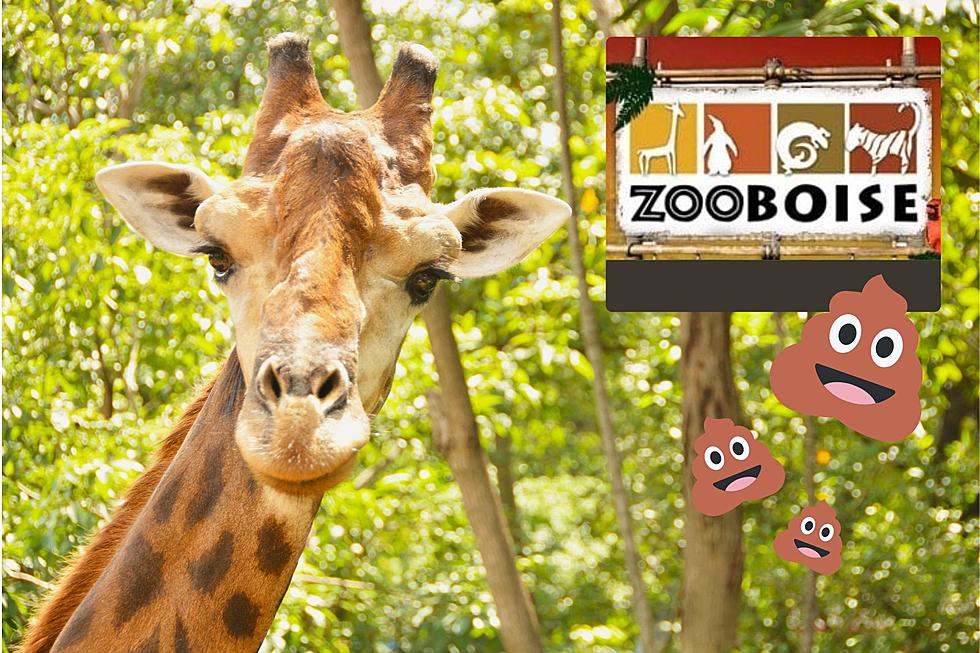 Your Kid Can Scoop Poop at Zoo Boise
Photo Credit: City of Boise Parks & Recreation // Canva
Poop Scoop & Crazy Ladies
On our drive home from Boise to Star, my 10-year-old daughter turned to me and said, "Mom, I wanna scoop poop at the zoo!" Without batting an eye, I said, "I know, right?! I wish I could, too, babe!" But at 37, I'm about 19 years too old. Drat!
If you haven't heard of Zoo Boise's ZooTeen program, you might think my daughter and I are three shades of crazy. I mean, we are, but for reasons that have nothing to do with poop.
Zoo Boise Animal Adoption & Education
A few months before this poop-centric exchange took place, our family had adopted Zoo Boise's baby Cotton-headed Tamarin—one of the cutest primates in existence!
There are dozens of cool aspects involved with adopting a Zoo Boise primate! But one of my family's favorite parts of the experience was getting a private, behind-the-scenes tour with Mackenzie Platt, Zoo Boise's development coordinator. She fascinated us with her understanding of our Cotton-headed Tamarin we named "Rockford."
The tour was so great that by the end of it, Rockford felt like family, and our daughter felt like becoming a zoologist. That's when Mackenzie told us about the ZooTeen program.
What Do ZooTeens Do at the Zoo?
A ZooTeen's primary role is to educate Zoo Boise visitors! This includes:
hosting informal educational presentations for zoo visitors;
assisting in the operation of seasonal exhibits;
and assisting with zoo summer camps for kids.
From raising funds, to raising awareness about Zoo Boise's conservation mission, ZooTeens play a vital role in zoo operations. Additionally, ZooTeens receive a rarified education on animal biology, ecology, wildlife habitat management and maintenance, and communication skills.
Okay, so my daughter wants to do a bit more than just scoop poop at the zoo, but now you get why she's so excited to become a ZooTeen, and why I wish I could!
To learn more about Zoo Boise's upcoming 2025 ZooTeen program, click here. 
3 Idaho Animals You Can Milk and 13 Animals That You Shouldn't
Let's take a look at the three animals Idaho law says you can milk and thirteen animals that you should never milk...
5 Times Animals Made Crazy History in Idaho
Flying beavers, Snake lined walls, aggressive goats and more times that animals in Idaho have been so outrageous that they made national headlines.
Rattlesnake Avoidance for Boise Dogs: 3 spring courses to keep them safe