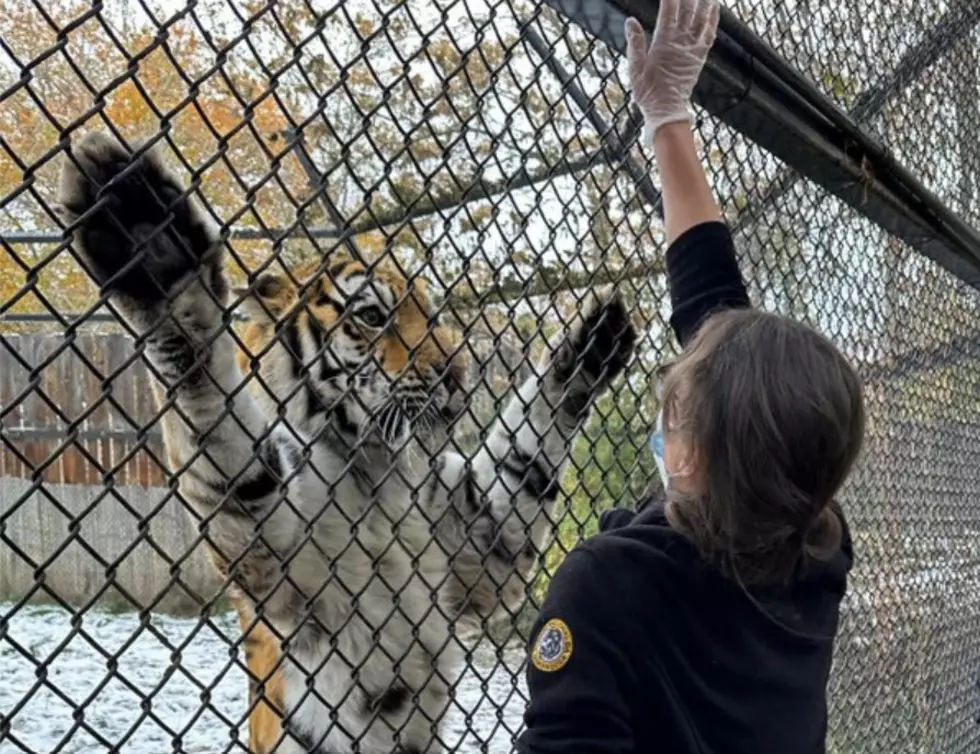 Zoo Boise Now Offering Private Animal Tours with Akasha the Tiger
Photo Credit: City of Boise
BIG NEWS for the treasure valley
Boise, Idaho. Zoo Boise shared big news with the Treasure Valley in their latest Twitter post on Wednesday, Jan. 25!
Zoo Boise just launched their new Tiger Private Animal Experience! Locals can now book a one-on-one private experience with Akasha, Zoo Boise's newest tiger and furry family member!
Hosted by Zoo Boise zookeepers, patrons will receive an exclusive, behind-the-scenes look at Akasha's training and behavioral development. Because education is at the heart of everything Zoo Boise does, the experience includes a Q&A session with Akasha's trainer.
Experiences are booked out one week in advance, and the cost is not included in general zoo admission. Gift cards for Private Animal Experiences can be purchased here!
ZOO BOISE: about & mission
Located inside beautiful Julia Davis Park, Zoo Boise is supported by the Friends of Zoo Boise and accredited by the Association of Zoos & Aquariums (AZA).
A 501 (c)(3) charitable organization, Zoo Boise is on a mission to broaden the Treasure Valley's awareness and appreciation of animal conservation in Idaho and around the world.
Support Friends of Zoo Boise by becoming a Friend of Zoo Boise, or through making a generous donation here!
NEXT: Scroll on for a gorgeous gallery of America's most interesting animals!
LOOK: Stunning animal photos from around the world
From grazing Tibetan antelope to migrating monarch butterflies, these 50 photos of wildlife around the world capture the staggering grace of the animal kingdom. The forthcoming gallery runs sequentially from air to land to water, and focuses on birds, land mammals, aquatic life, and insects as they work in pairs or groups, or sometimes all on their own.
Inside The Crocodile Hunter Lodge at Steve Irwin's Australia Zoo
Take a look inside the new resort at the Australia Zoo.
5 Times Animals Made Crazy History in Idaho
Flying beavers, Snake lined walls, aggressive goats and more times that animals in Idaho have been so outrageous that they made national headlines.
3 Idaho Animals You Can Milk and 13 Animals That You Shouldn't
Let's take a look at the three animals Idaho law says you can milk and thirteen animals that you should never milk...