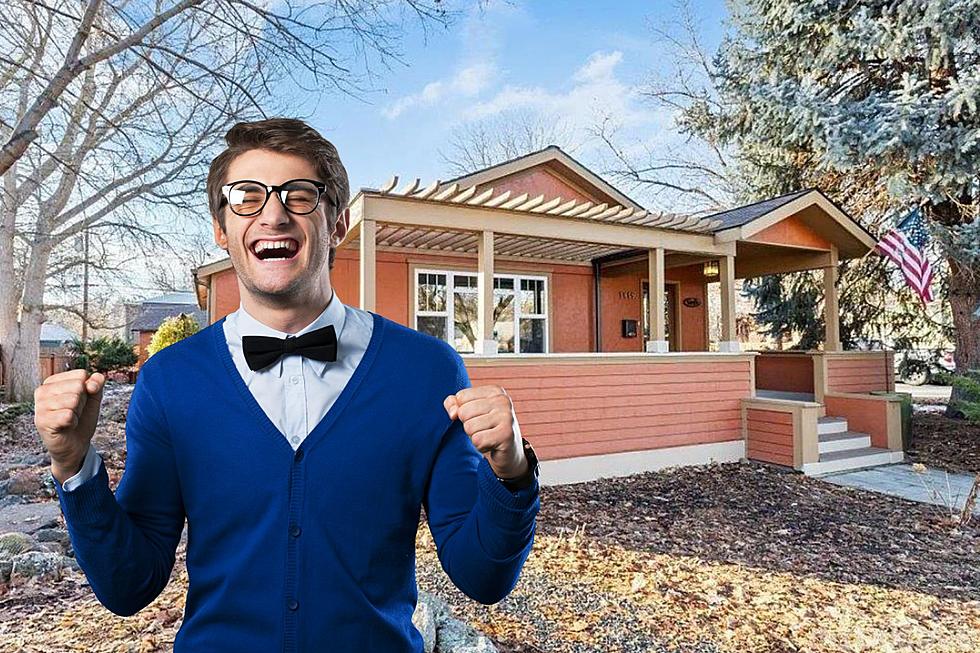 You Need To See What A Boise Nerd Is Hiding In Their Basement [PICS]
Photo Credit: Brodie Moore - Silverhawk Realty // Zillow
Boise, Idaho. The first time I laid eyes on this home, I was taking an easy stroll around the North End. House after house, my eyes lit up with real estate envy. Then I came across this tangerine queen built in 1925.
If you dwelled on the exterior's color, the home's quirky beauty could easily pass you by. But I found myself smitten with this petite charmer. From one moment to the next, I could see myself sitting on the front porch, sipping coffee on a porch swing.
I was lost in that daydream when I saw someone peeking at me from inside the house. Up until the awkwardness of that moment, I was totally unaware of my perceived creeper status. So, I did what anyone would do. I took off on an idiot run, and checked out the house on Zillow later day. And what I found made me love this place all the more.
Scroll on for a look at the feature that made our inner nerd swoon!
You Need To See What A Boise Nerd Is Hiding In Their Basement 👀
Boise, Idaho. Built in 1925, this Boise North End beauty is nothing like its neighbors. From the unique orange exterior, to what's hiding in the basement, this tiny home is filled with character and intrigue. Whether you're a self-described nerd or not, we think you'll love what's hiding in the basement.
Scroll on to browse around this quirky Boise home!
The Master Closet In This $1.7M Boise-Area Home Will Make You LOL 😆
Hat-tip to the current homeowners for giving us something rare & real to LOL about in this master closet!
💧 Waterfront Home is One of the Prettiest New Builds in Star
📌 Northwest of Boise, Star has conserved the charm of small town living while embracing exciting growth and development.
Scroll on to tour one of the prettiest waterfront properties we've ever seen in the beautiful town!