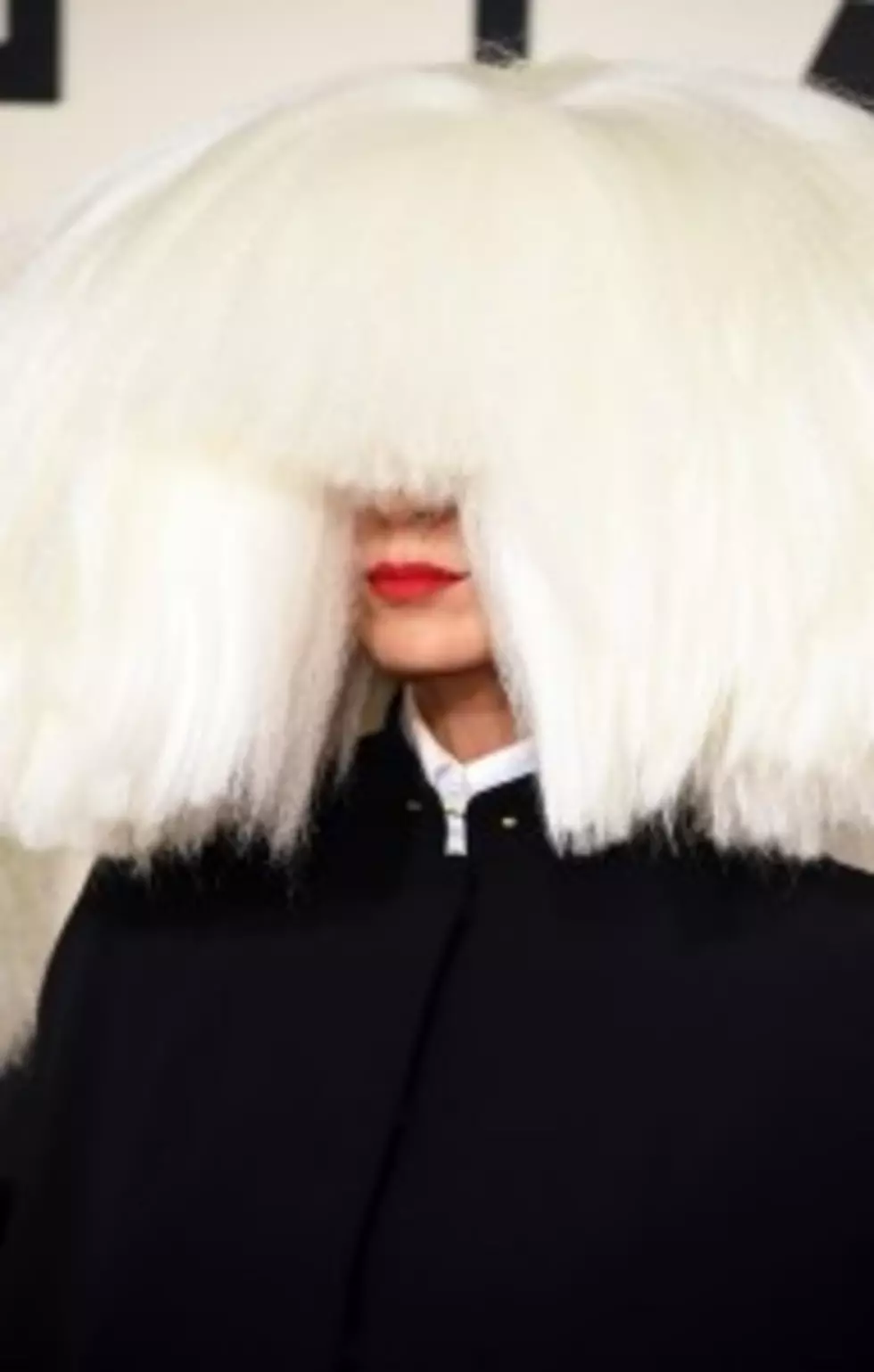 Why Does Sia Hide Her Face?
Getty Images
Sia has been trying to hide her face for quite awhile, but everyone noticed at the Grammys and now there are lots of questions. Like Why?
What does she really look like under there?
My mother in Nebraska is in her sixties, and watched the Grammys on Sunday night and said to me Monday, "I loved the Grammy performances!  Ed Sheeran was fantastic and I loved Katy Perry.  But why does Sia hide her face?"
Sia is a beautiful person, but she's made a decision recently to keep her face separate from her work to avoid the hassles that come along with fame. There will always be red carpet events and people who catch glimpses of Sia live and in the flesh. It's really impossible to hide one's face every day, but Sia limits facial exposure as much as she can.
PageSix.com posted what Sia said about it on Nightline:
"I don't want to be famous, or recognizable.  I don't want to be critiqued about the way that I look on the internet...  I've been writing pop songs for pop stars now for a couple of years and I've become friends with them and see what their life is like and that's not something I want."
She's written for Katy Perry, Rihanna, Christina Aguilera, Britney Spears, Jessie J, Beyonce, and others.  She's super talented!  I have her latest album on my phone and it's really exceptional.  Sia is one of the most talented artists in the business, with melodies that stick in your head, smart lyrics, and the cool factor too.  She just has "it."
And she's proof that perhaps we girls should work harder on building each other up rather than tearing each other down, to lighten pressure on appearances.