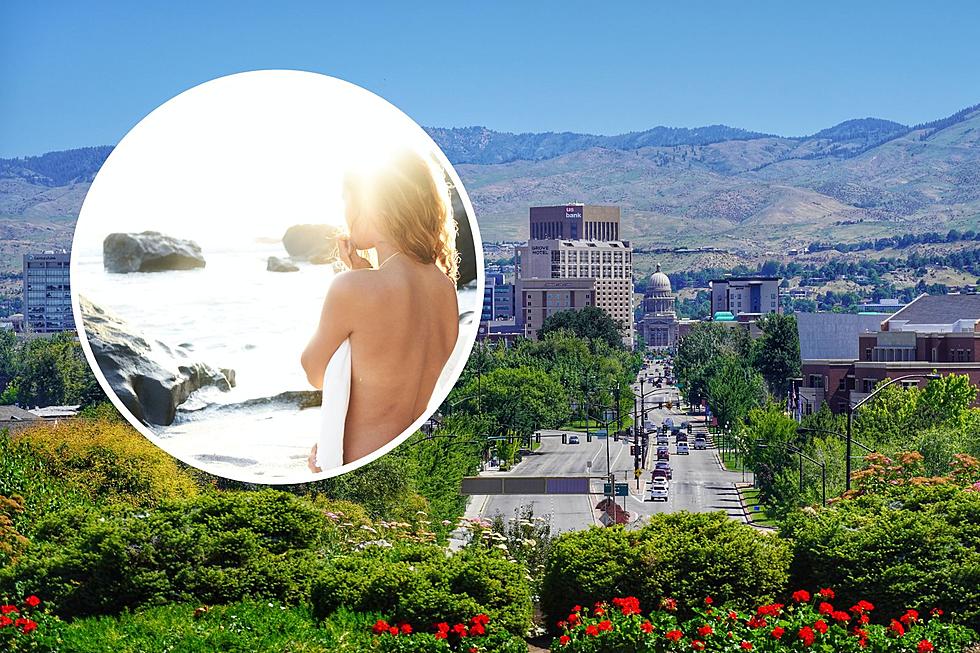 The Few Spots Where It's Totally Legal To Be Totally Naked in Idaho
Photo by Click Sluice on Unsplash // Canva
BOISE, Idaho. While rarely spoken of, nudism has a small and growing band of followers in Idaho. In fact, when it comes to celebrating our lives and our bodies, a number of Idahoans enjoy life free from the confines of clothing.
No, you didn't misread that last sentence. Much to our own wild surprise, nudism is perfectly legal in a handful of places throughout the Gem State!
Scroll through the gallery below for a list of places where it's totally legal to be totally naked in Idaho. 
🤭 The Few Spots Where It's Totally Legal To Be Totally Naked in Idaho
Scroll on for a gallery featuring nude-friendly Idaho hot springs and resorts!
Reviews of Idaho Nude Resorts That Will Make You Blush
Here are twelve hilarious reviews we found of nudist resorts and springs in the Treasure Valley.
Smaller is Better at This "Nude Beach" in Downtown Boise
We found a "nude beach" in downtown Boise and everything is so tiny!