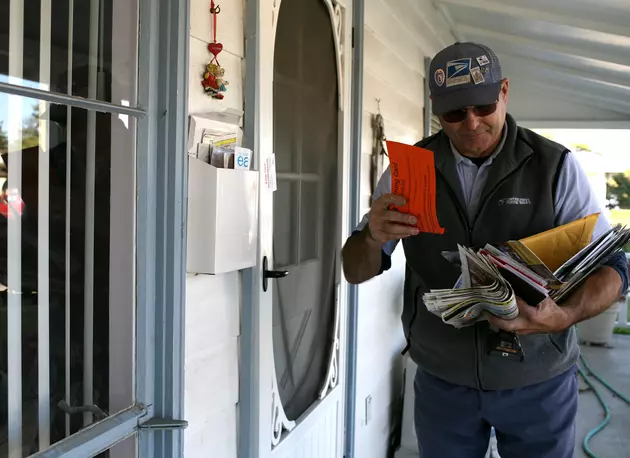 What's Closed Around the Treasure Valley on President's Day?
Justin Sullivan, Getty Images
We'll have to wait until Tuesday to make that sweet deposit since banks are closed for President's Day.  And court appearances can wait another day too.  What else is closed for the holiday?
President's Day honors presidents of the United States, and it's always the third Monday of February.  George Washington gets most of the love because he was born in February and President's Day is close to his birthday.  But get this.  Some historians changed his birthday by a year and eleven days!  The National Archives said George Washington was actually born in Virginia on February 11, 1731, but Britain and it's colonies adopted a different calendar in 1752 and moved Washington's birthday a year and 11 days to February 22, 1732.  Either way, he was our first President and his birthday became a legal holiday on January 31, 1879, and a lot of offices are closed today because of it.
Retail stores are open today and there are some huge sales happening on big-ticket items like appliances, mattresses, and technology.  So it's a good time to shop.  And we hear there are good deals on clothes and accessories too.  If you have the day off, it's a good day to browse.
What's closed on President's Day?
USA Today points out that the United States Postal Service will not deliver mail today, but UPS and FedEx Home Delivery are functioning as usual.
Most banks are closed.
The DMV is closed so driver's licenses will have to wait.
Courts are not in session so you have a reprieve on the speeding ticket.
Several schools are closed, but some are in session and using the day to make up a prior bad weather day.  My kiddos are out today and they were out Friday too for a teacher workday.  Anyone wanna have a playdate?
There are no changes to the trash pickup schedule in Boise today.  That's business as usual.
Now back to the shopping thing.  Before you buy anything today do a quick search for a coupon code and you might find a steal of a deal.  Sites like Walmart, Target, Wayfair, Old Navy, and Amazon are offering some good percentage-off sales and today might be the best day of the week to buy.
And if you're looking for a good reason to eat cake, celebrate George Washington today.  And maybe again on the 22nd.