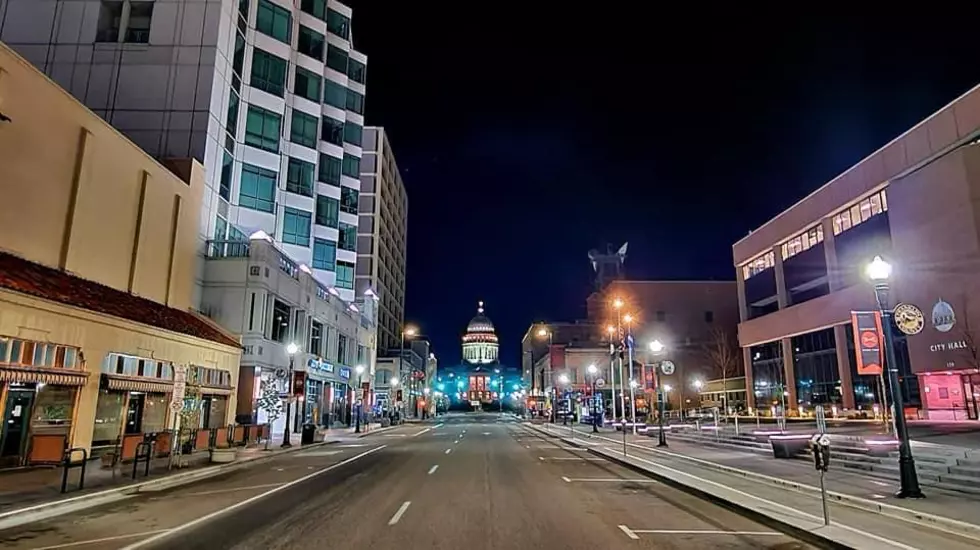 This Major Downtown Boise Ordinance Needs To Become Permanent
Courtesy: Chip Shultz
We don't have to tell you about the terrors that were thrown upon our lives during the COVID-19 pandemic, in which we're still really navigating our way out of. Everyone, in some way, was impacted by the virus. It was the food and beverage industry that by far and large was impacted the very hardest--here in the Treasure Valley the recovery for many businesses continues. Whether it is getting customers back in through the doors or getting enough staff to return to normal hours--it has been brutal.
It's not all doom and gloom, however. During the pandemic, the City of Boise, the Ada County Highway District, and even the Alcohol Beverage Control folks made serious adjustments to help restaurants and bars in creative ways.
Perhaps the best thing to come out of the entire pandemic assistance in downtown Boise was the move for EXPANDED patios and the CLOSED 8th Street.
Little did we know that even after all of this time, these measures were totally temporary. Who do we have to talk to to make them permanent? If you have been to downtown Boise since the vast majority of businesses have re-opened, you've surely noticed the difference. With the weather, although hot, totally primed for patio season--8th Street and surrounding businesses with expanded patios have been BOOMING. While I don't have access to the bookkeeping, I am confident that a handful of businesses are doing better now, with expanded or added patio seating than they've ever done. The spirit of Boise is just in the air.
In April of 2022, the "modifications" will expire. We would prefer that they never do.
Post up, comment, and share your thoughts-- isn't 8th street so much better with no car traffic!?
30 Restaurants Have Opened in the Boise Area Since the Beginning of Pandemic
Opening during a worldwide pandemic that was exceptionally tough for the restaurant industry takes guts. These restaurant owners took the chance and opened their doors since March 2020.
.
100 Artistic Murals Show Why Freak Alley In Boise is on Idaho's Bucket List
Freak Alley is great for a self-reset stroll, date night, or a glimpse into Boise's personality. This is over 100 pieces of creativity that live down the streets of Freak Alley.
Mouth Watering Secret Menu Cocktails To Order In Downtown Boise
No need to stick to the script when getting your drink on downtown. Go for these secret menu cocktails and really make it a night you'll wish you could remember. Get it? Because alcohol? While you're at it, maybe get the Uber ready. But whatever you do, don't miss out on these libations!