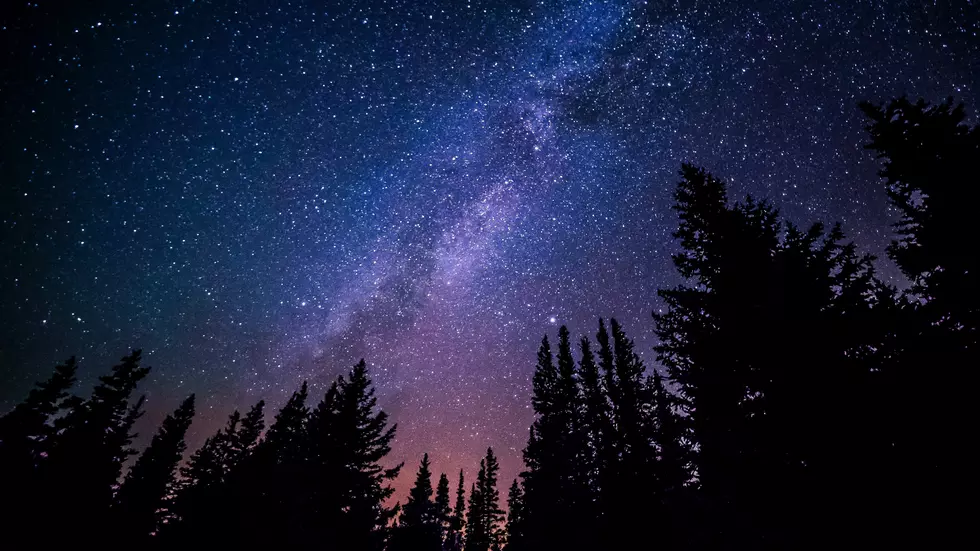 The Best Spots In America To See Stars Surround Idaho
Photo by: Ryan Hutton on Unsplash
Here in Idaho, we are blessed with scenic views all day long. We get the Sawtooth Range, Lake Coeur d'Alene, and Shoshone Falls. Then at night, we get even more beauty with a starlit sky.
In fact, some of the best stargazing can be done right around here. You don't have to go far from Idaho to find some of the darkest night skies that are perfect for looking at the stars, and even catching a shooting star.
To view the ideal night sky, you need a couple of things to happen. You need low light pollution. City lights will greatly impact your view of stars and the night sky.
You also want somewhere with clear skies. Even if you're miles away from the city, it does you no good if you're somewhere that's constantly cloudy or rainy.
You may think a private beach, somewhere like Maui, would offer the best views of a night sky, but that's not the case. You will find the best clearest night skies in less-traveled forests, prairies, and deserts with wide open spaces.
That's why you'll find clear night skies in states like Idaho, Utah, California, Colorado, and Texas. Washington and Oregon will also make appearances on the list of best spots to look at stars in the country.
Here are the 12 best places in the country to experience a clear night sky and the greatest stargazing.
The Best Spots In America To See Stars
You don't have to go far from Idaho to experience the best stargazing in the country.
It's great to see so many National Parks and spots close to Idaho make the list. You may not realize it, but Boise is a bigger city than you think. Even those lights will affect stargazing for miles away.
Again, for the best views find somewhere clear, dark, and isolated. Good weather with little chance of rain will help, too. You don't want your night spoiled by bad weather.
Now that we've seen which spots and states are the most scenic at night, let's talk about the most beautiful during the daytime!
Most Scenic States In America
Thrillist came up with a list ranking the states from least beautiful to most beautiful and I had to address it. Are there really that many states that are more scenic than Idaho? I don't think so. Let's examine it.
After seeing that Idaho was one of the more scenic states in America. It should be no surprise that it was also named one of the best states for hiking.
Let's see how we fared there.
Idaho Named One Of Best Hiking States In The Country
After previously being unmentioned as one of the top hiking states in America, Idaho has climbed (pun intended) the list and now cracks the Top 15!
It's not alone, either. Many of the surrounding states have made the list, as well. So, if you're living in Boise or the Treasure Valley you never have to travel far to find some of the best hiking in the country, even if you want to escape the state.
Here are the Top 12 States For Hiking In The Country. Get your best trail boots on, and let's check out the list.
The Best Swimming Holes in Idaho and Its Surrounding States
Cheapism.com
recently published a list of "Where to Swim in all 50 States." Which of Idaho's many water recreation areas took the top spot?
Idaho Named One Of The 10 Best States For Summer Road Trips
Idaho cracked the Top 10 list of best states for a summer road trip. Doesn't come as a surprise, with all the scenery and parks around. Let's take a look at the Top 10!
Thanks to Timeout for putting together a list of best places to view stars in the country. Read more on the places listed earlier here.