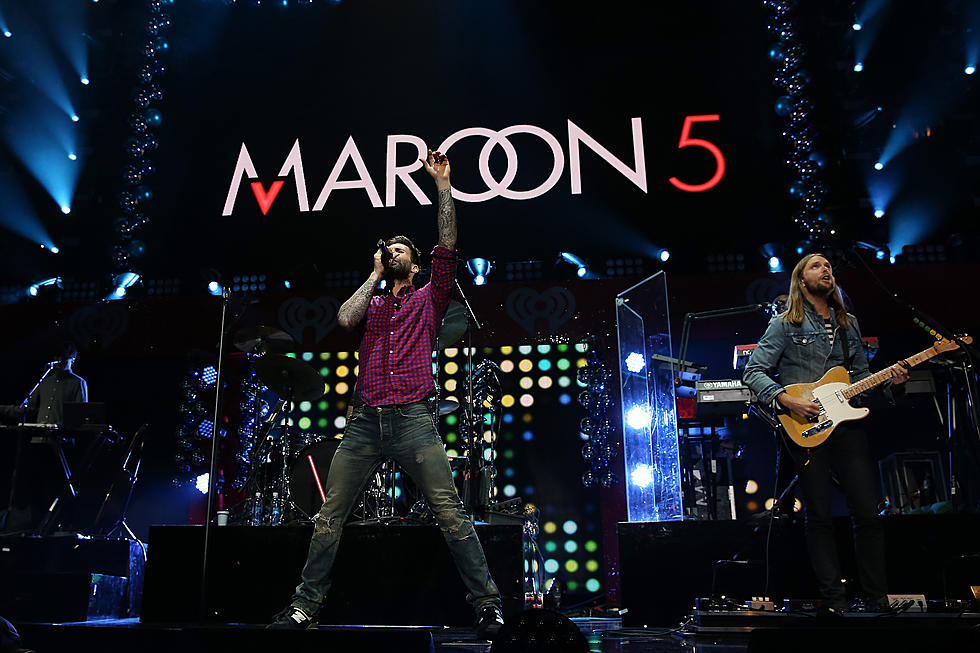 Taylor Swift and Maroon 5 Drop New Music Just In Time for the Weekend
Getty Images
I jumped online to find the new Maroon 5 song, "Nobody's Love". It's not crazy but somewhat surprising when artists just say, "Hey, new music tonight!" Does that mean it's bad or you just trying to be sneaky?
Well, Adam Levine can kind of do what he wants. Maroon 5 drops clips on Wednesday via Twitter with about:15 seconds for fans of new music. I wanted to see if it dropped earlier and that's when a Taylor Swift bombshell just exploded. Taylor is dropping new stuff too?
Swift isn't just dropping one song like Maroon 5, but this lady is about to take over music with another album. Would you like me to repeat myself? Taylor Swift has been confined in a studio during COVID-19 producing a new 16 track album that comes out Friday, July 24, 2020.
I thought it was somewhat epic to get some new Drake last week but this is too much for me. I was even going to work out but who can do that now. I need to prepare. Maroon 5 first.
That's not where it ends. Maroon 5 was very vocal about a 2021 tour which only means one thing. M5 will be dropping a new album too. Could this be some light at the end of our quarantine lives?
Let's get to our girl, Taylor Swift.
WTF? You're dropping new music girl? I've been a superfan for years and remembering interviewing her once. I remembering telling her to never forget about the fans and be careful of the lifestyle. She just texted me and said that I saved her life with that interview. Well, that's not all true but I did interview her once 😂She came to Boise and the show sold out within an hour. Taylor Swift had Garth Brooks style buzz when it came to those tickets going on sale.
So, what's the deal. The album is called "Folklore." followed by a new single that includes a video called, "Cardigan."
This is Taylor's 8th album and her fans are losing their minds. People in the music industry were somewhat displeased with her last album, "Lover". All I say is haters gonna hater. It's almost impossible to be an artist with the success she has and consistently drops hits. It just doesn't happen, but she finds a way to get noticed.
It is surprising that she will release an album less than a year from the most recent album. What else are you going to do when you can't leave the house? Taylor makes another album, that's what she does.
Listen to me on Friday and I'll keep you updated on what's up with all this. More importantly, are these songs any good? You decide. Stream Taylor Swift's new album now HERE.
KEEP READING: See notable new words that were coined the year you were born