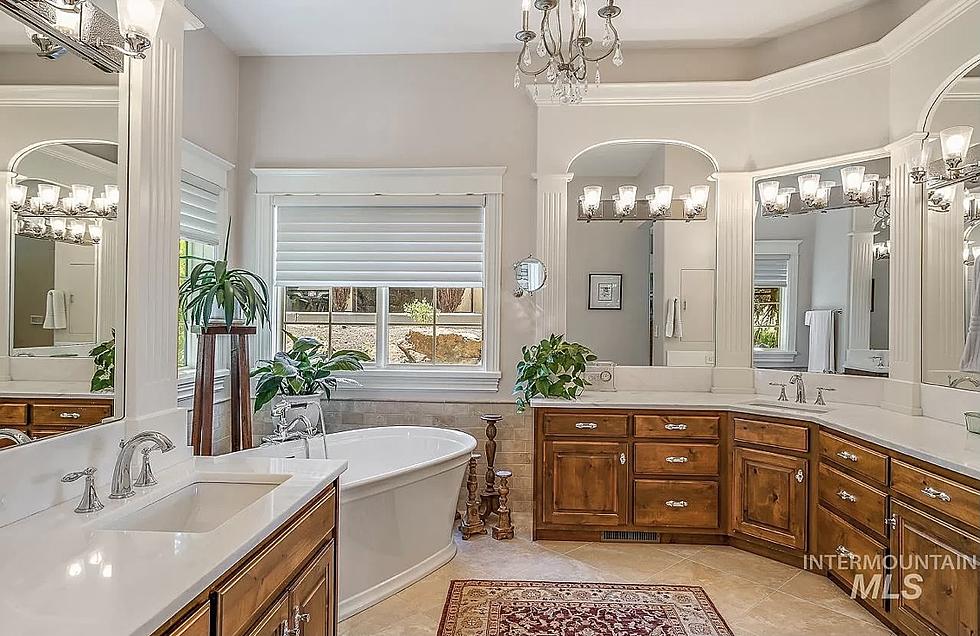 Stunning Boise Home Bathrooms That Make Peeing Feel Fancy
Karen Elithorp, Silvercreek Realty Group
What is the number one thing you look for in a home when considering renting or buying? Obviously the home as a whole needs to fit you and your family's general needs, but there's always that one thing that puts you over the edge into saying yes, or the one thing that breaks the entire deal. For example, my husband will never give the time of day to a house that isn't equipped with a two car garage. We don't even park two cars in the garage, but he wants the extra space.
I've got a friend who won't consider a home if the sink in the kitchen isn't super deep. The entire house could be a palatial dream, but if you set have a full sink of dishes and you can see them peeking up, it's a hard pass. That sink has to be deep like good conversation. As for what a home can have that will absolutely trump everything and get the papers signed ASAP, it has to be the master bathroom.
People argue that the most time is spent in the kitchen and maybe that's true when it comes to communal space, but precious alone time is for the bathroom. Obviously we use the bathroom for potty purposes, but don't we also just stay sitting on the throne scrolling through our phones? When we want to relax and relieve stress we don't take a bath in the kitchen sink, do we? It's bathroom time. When you want to escape from the kids the bathroom is the place where it makes sense for you to lock the door and pretend you're going number 2. When you're getting ready for the day, that happens in the bathroom.
Let's face it, the bathroom is the most important room in the house. So more luxurious and beautiful the space, the better. And these bathrooms are so gorgeous you'll want the whole house.
Stunning Boise Home Bathrooms That Make Peeing Feel Fancy
Keep Looking: 50 Photos of a $3,000 Per Month Apartment In Downtown Boise
The housing market is booming and so are apartments. Take a look at this $3,000 Addison Apartments in Downtown Boise.
First Look: The Elton Family Aquatics Center at the Tomlinson South Meridian YMCA
The new state-of-the-art aquatics center is gorgeous. Take a look!