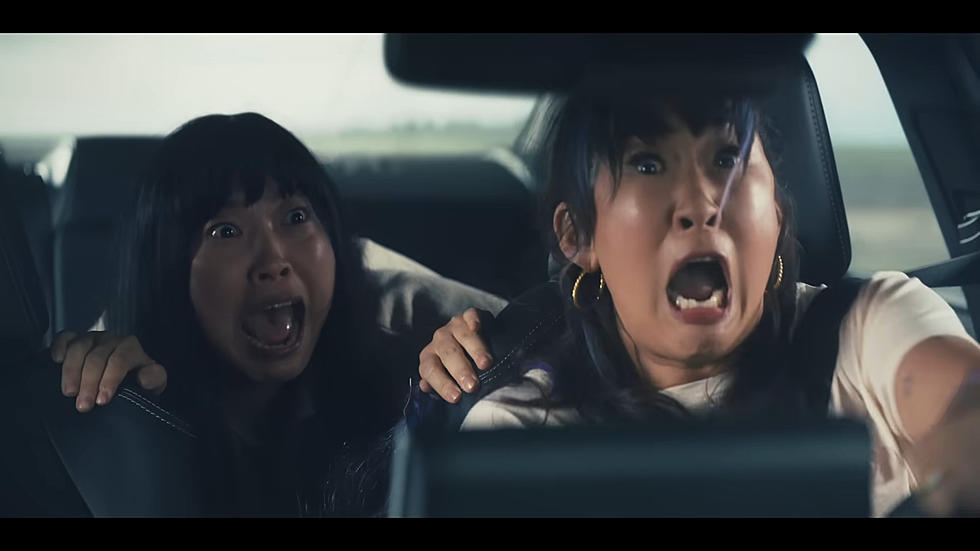 Popular New Hulu Movie Takes Cheap Shot At Idaho Residents
YouTube/20th Century Studios
It happened again. Another movie decides to take a cheap shot at the people of Idaho. Much like other times that Idaho is joked about in Hollywood, this was a typical potato-driven line or two where the Idaho resident was made to look uncool.
This time, it's the Hulu Original movie "Quiz Lady" starring comedian Awkwafina and Grey's Anatomy star Sandra Oh. Awkwafina's character is obsessed with a television quiz show called "Can't Stop The Quiz." In one episode of this fictional game show hosted by a character Will Farrell plays, he introduces a contestant, "all the way from Idaho!" He quickly asks, "Did you bring any potatoes with you?" The way the character is dressed and how she lacks the understanding of how to react to such a question is a reflection of how Idahoans are viewed by Hollywood.
Idaho's portrayal as a punchline in movies is nothing new. One common way Idaho is used as a punchline is by depicting it as a remote, unglamorous place where nothing happens. Characters express disappointment upon realizing they are coming here instead of more bustling or exciting locations. This narrative device plays into the notion that Idaho is far removed from the fast-paced "cool cities" like New York or Los Angeles.
For example, the 2018 movie "Driven," starring Ted Lasso's Jason Sudeikis, is the story of the FBI trying to get John Delorean on drug charges. The FBI agent tells a witness that because he didn't testify the way he wanted, he would have to "kiss goodbye to California and say hello to Boise, Idaho because that's where witness protection is going to put you. I'll make sure of it!" It's not exactly the nicest way to frame our city.
In the 1987 Elizabeth Shue comedy classic "Adventures in Babysitting," which is set in Chicago, the babysitter asks a cab driver to drop them off at the nearest mall. The cab driver responds with, "A mall? Where do you think we are? Boise, Idaho?"
In the 2016 Oscar-winning "La La Land," Ryan Gosling tells Emma Stone that she should visit him in Boise. He tells her that she could knock it off of her bucket list. She replies, "Boise? Yeah, I wish I could. That would be really... exciting." and quickly changes the subject.
Hollywood may see us as an easy target because we have a smaller population and a famous export that the rest of the country loves. Maybe it's political. Whatever the reason, they continue to miss the mark. But maybe we should continue to let Hollywood portray us as a joke. Maybe people will stop finding out about what was once our little secret.
Did You Know These 15 Big Movies Were Shot in the State of Idaho?
Idaho has everything a filmmaker could want to use in their films: mountains, whitewater, dusty back roads, farms, lava flows and quaint towns. These are some of the films that took advantage of that!
Gallery Credit: Michelle Heart