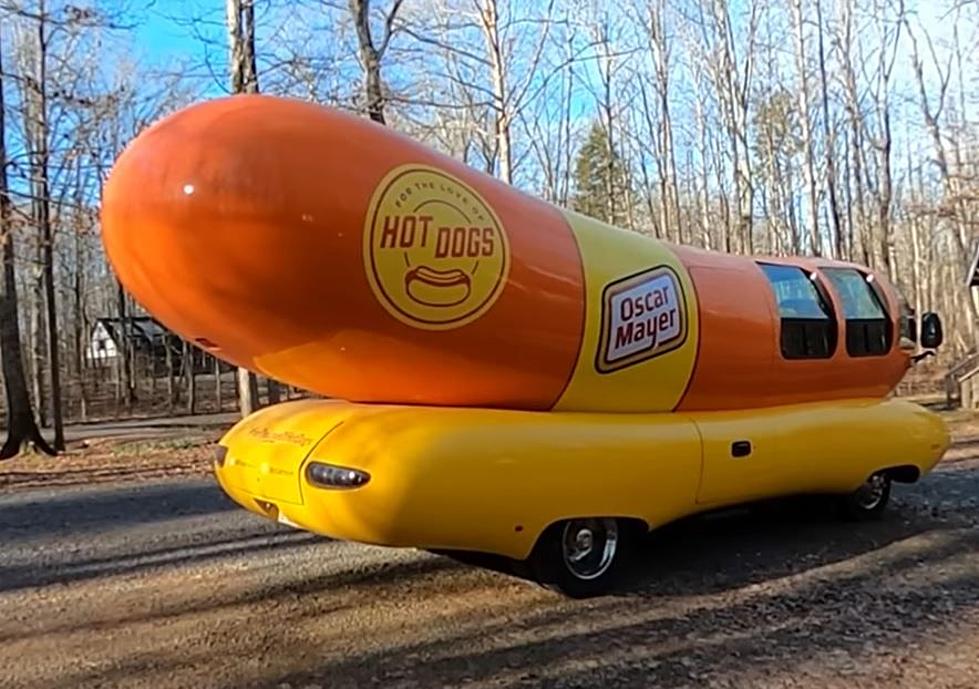 Oscar Mayer Wienermobile Makes Huge Change Since Last Boise Visit
SaabKyle04 // YouTube
The Wienermobile in Boise
It was Jan. 2023 when "Corndog" Clara and "Chad'der Cheese" brought one of the six famous Oscar Mayer Wienermobiles to Boise. "Corndog" and "Chad'der" were the first two Boise State graduates to become official hotdoggers for Oscar Mayer; a prestigious mantle rife with responsibility.
Hotdogger?
Hotdoggers act as brand ambassadors for the Oscar Mayer empire. Their time in the giant bun is spent visiting news and media outlets around the nation in the Wienermobile to promote campaigns and happiness along the Hot Dog Highways of America. In a changing-of-the-guard fashion, it's out with the old hotdoggers and in with the new after six months.
Huge News & Unexpected Change
The Wienermobile underwent a huge and unexpected change on Wednesday to celebrate the debut of the brand's "100% Beef Franks" recipe. On May 17, 2023, Oscar Mayor changed the Wienermobile's name to "The Frankmobile."
The Wienermobile is a beloved American icon that has been sparking smiles and driving craveability for our iconic delicious wieners for nearly 100 years. This summer, it's time to highlight another fan-favorite: our delicious 100% Beef Franks. —Associate Brand Manager Stephanie Vance
While its name has sadly changed, our feelings for The Frankmobile haven't. At the end of the day, we still truly wish we were an Oscar Mayer Wiener.
Quick History
The Oscar Mayer Wienermobile mobile ad campaign took off in 1936 during the Great Depression. The idea was pitched by Oscar Mayer's nephew who thought a vehicle shaped like a hotdog would be a great way to promote the company's products. Boy, was he right! Today, the hot dog on wheels is an icon in American pop culture. When it's not touring cities across the country, it's featured in promotional events, parades, and fairs to bring joy to the people who see it.
Join us for a tour inside The Frankmobile below!
Oscar Mayer Wienermobile Makes Huge Change Since Last Boise Visit
Join us for a between-the-buns tour of the Wienermobile now named "The Frankmobile" in honor of Oscar Mayer's 100% All-Beef franks!
Add These 8 Fantastic Boise-Area Summer Parades to Your Calendar ASAP
You won't want to miss these uniquely Idaho summer festivals & parades! To join in on, or to be a part of the fun and festivities, make sure to add these 8 amazing events to your calendar ASAP!
Idaho Has Its Very Own Fountain of Youth
The search for the fountain of youth and stories about it and the many who have looked for it may all lead to Idaho.
According to Locals: 34 of the BEST Treasure Valley Food Trucks
The people of the Treasure Valley love delicious food and they love convenience. Combine those two things? Pure magic.