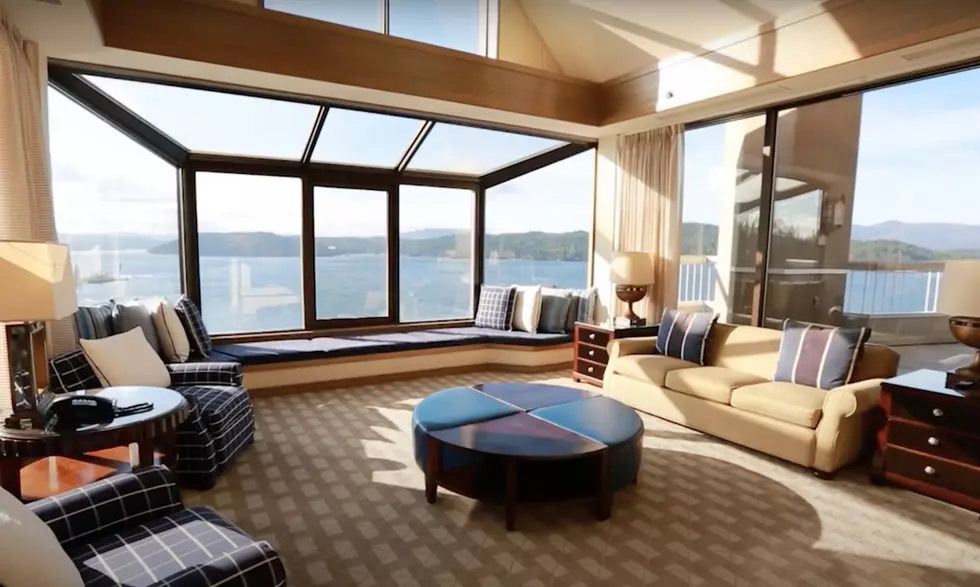 One Of Idaho's Hidden Secrets: The Coeur d'Alene Resort
Courtesy: Youtube
It seems like the common theme amongst families is where to visit first this Summer. This only possible if everything goes our pandemic way right? That when it hit me I visited Idaho and worked her far before ever moving to Boise.
I have a ton of funny stories but this location is definitely a place that should be on your list. Have you ever visited the Coeur d'Alene Resort?
This is a bucket-list type of location for so many reasons that include places I've visited, events hosted, and one time I was left there. Let's start with the reasons to visit first. The Lake Coeur d'Alene Resort is beautiful and people travel from all over the country to visit. You can take the 7-hour road trip straight north with some pretty could sleepovers in McCall, Cascade, and Lewiston.
I loved driving through the snowy mountain tops of He and She Devil (love those names.) You're also right in the middle of the Wallowa Whitman and Payette National Forests. There is so much Idaho history and beauty on this drive.
You can stay at the Lake Coeur d'Alene Resort by night and hit the lake by day. You just drive your boat right up to the party on the lake. I was left there with my friend and some girls driving a hot pink speedboat took us back to shore (that's a true story.)
Have you ever played golf on a floating green? You should try that! Jump on a lake cruise that is themed to whatever you want to do. I hosted these cruises for years and they definitely get crazy with bars on both decks.
Take the drive from Boise if you're really wanting to enjoy the Idaho drive. You can also fly into Spokane, Washington with about an hour's drive to the resort. Decide to fly and it's about 90-minutes give or take.
Do your research, but $179 puts you in a lakeside view with a fireplace. That's for one of their nicest or just go sleep on the sandy beach.
I have stories and let's just save those for later. I'll post some videos and links. Definitely deserves a spot on your vacation trip board.
LET'S GO: The most popular historic sites in America