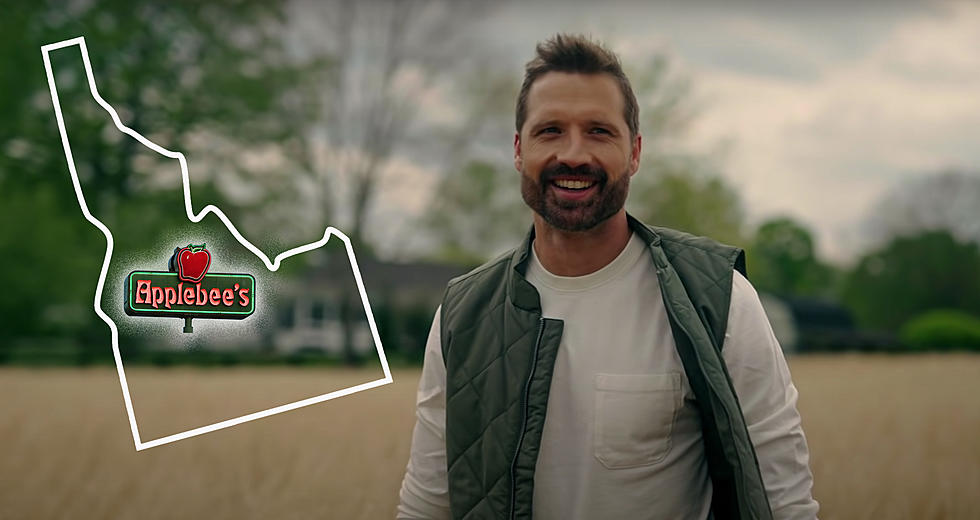 New TikTok Video Has Everyone Booking Date nights at Boise Applebees?
Courtesy: Youtube
Applebees? I love this place for the love of Ricky Bobby in Talladega Nights and Hall Pass with Owen Wilson, Jason Sudeikis, Christina Applegate, and more (if you haven't seen those movies, who are you?)
Well, it might be time to reserve a table because Applebees is back on people's minds thanks to a song all about date night. Hat's off to Walker Hayes.
Why Everyone Wants Applebees for Date Night
This is trending in Idaho and we have plenty of Applebees to reserve your date night. Walker Hayes is a country artist and talks about his date and all the things she loves, like eating at Applebees in Meridian (I made up the Meridian part).
"But every now and then when I get paid, I gotta spoil my baby with an upgrade aye, aye, aye. Yea, we fancy like Applebee's on a date night, Got that Bourbon Street steak with the Oreo shakes, Get some whipped cream on the top too, two straws, one check, Girl, I got you."
Those lines are the reason behind Applebee's 102% increase in sales according to the CEO of Applebee's parent company Dine Brands Global, John Peyton. Applebee's president John Cywinski acknowledges the power of pop culture,
"This song lyrically is all about date night at Applebee's, and it's gone viral in a big way on social media - TikTok, Instagram, and Youtube - providing great buzz for the Applebee's brand."
Let's not be ridiculous because I'm not heading to Applebee's because of this song. Then again, I've been known to Doordash something after watching a commercial. Sometimes that Dairy Queen commercial just gets you!
I reached out to Applebees in Meridian with no avail on increased numbers to their knowledge. The host laughed, "I'll have to go listen because I don't know anything about it. I'll have to ask my manager later." You be the judge yourself and decide if this song makes you want a date night at Applebee's. Walker married his elementary school sweetheart with 6 kids. Maybe he knows something we don't about Applebee's!
Applebee's Locations if you're looking for a date night and this isn't paid. I just love this song and who doesn't enjoy Applebee's.
Applebee's - 7845 Emerald Street
Applebee's - Garden City
Applebee's - Meridian Crossroads
Applebee's - 2810 elder street
Applebee's - Karcher Mall in Nampa
Every Idaho Restaurant Featured on Food Network
25 Delicious Food Vendors You Can Savor at the 2021 Western Idaho Fair
A Look Back at 20 Years of Western Idaho Fair Concerts