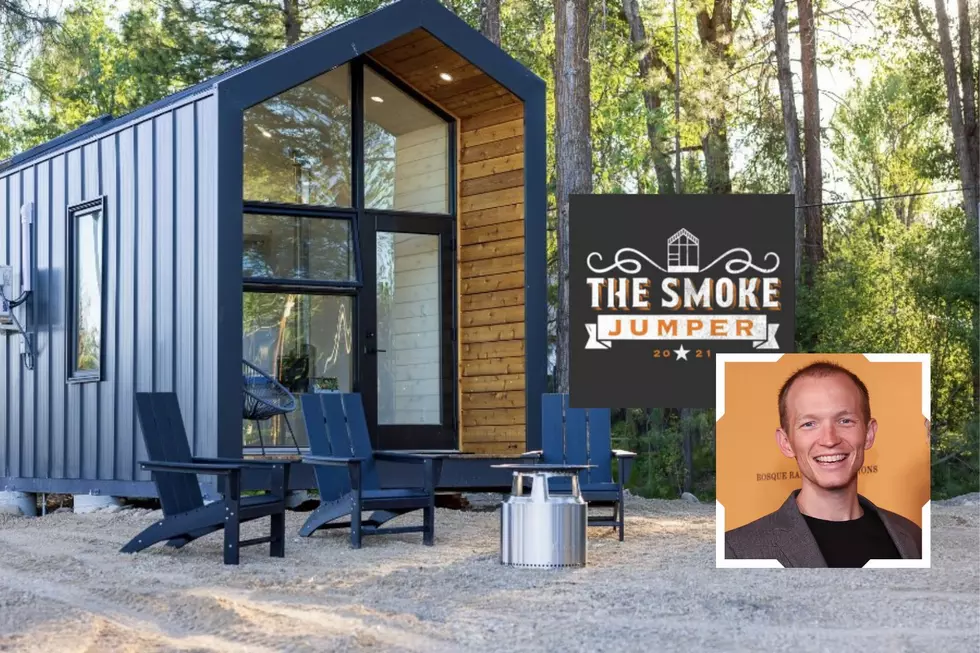 Jimmy From Yellowstone Endorses Idaho City Tiny Home Resort
Photo Credit: Smoke Jumper Tiny Home Resort // Getty Images // Canva
YELLOWSTONE'S JEFFERSON WHITE 
endorses the smokejumper
IDAHO CITY, Idaho. It isn't everyday that 161-year-old Idaho City catches the eye of an A-List Hollywood celebrity. But on Jan. 28th, Jefferson White voiced his admiration and support for the Smokejumper Tiny Home Resort on the small business' Facebook page.
Jefferson, 33, is best known for his role as Jimmy Hurdstrom on Paramount's Yellowstone series, the most-watched entertainment cable series of 2022. Rife with melodrama, murder, and scandals that date back six generations, White's character is a bright light on the Dutton family's Montana Ranch.
The lowly, loveable cowboy of the series, Hurdstrom's storyline captured the hearts of viewers across the nation as the character evolved from a hopeless drug addict into a respectable cowboy.
A TRUE-TO-CHARACTER
endorsement
White's endorsement of the Smokejumper is a true-to-character move. The niche Idaho City resort featuring seven tiny homes and a central smokejumper building that was converted into a coffee bar, feels like the kind of place Jimmy Hurdstrom would patronize. Contrasted by the rustic beauty of the Boise National Forest, the resort's seven petite homes boast all the comforts of Idaho hospitality.
---
THE SMOKEJUMPER:

accommodations & booking
Each tiny, luxurious home features everything its guest could need. Accommodations include:
a fully-functioning kitchen equipped with a Nespresso machine, an induction cooktop, cookware, and servingware
a living room with a gorgeous view of the Boise National Forest and a remote work station outfitted with its own 5G router
a day-and-night sofa that allows each unit to sleep four guests total
a king-sized loft bed alongside a smart-glass window
a skylight that opens up to the Idaho stars
a private bath with a tankless water heater
a Solo Smokeless Firestone & Cooktop along with four Adirondack lounge chairs
The resort also features a community coffee bar, laundry room, and two EV charging stations.
Your tiny home awaits! Book your stay at Idaho City's Smokejumper Tiny Home Resort here!
Scroll on for a gallery featuring the evolution of the Smokejumper Tiny Home Resort! Keep scrolling for Idaho's most unique and best-loved hotels!
The Smoke Jumper Tiny Home Hotel
Let's take a look at the journey that has turned an old mobile home park into an outdoor getaway in Idaho City.
Humbird Boutique Hotel at Schweitzer
Idaho is home to one of the best new hotels in the country and everyone's buzzing about its location!
Unique Hotels In Idaho
I scoured the internet to find some really cool, fun, and unique places to stay in Idaho. I hope you find this helpful when you plan on traveling any time soon.
22 'Yellowstone' Facts You Probably Didn't Know
How big of a fan of
Yellowstone
are you? These 22 facts about the Paramount Network show are sure to stump even the most dedicated viewers. They're almost all about the cast members and their real-life passions and roles. John's kids? Beth's accent? Rainwater's guitar playing? Tate's spoilers? It's all part of this list of 22 Facts You Probably Didn't Know About Yellowstone.
Humbird Boutique Hotel at Schweitzer
Idaho is home to one of the best new hotels in the country and everyone's buzzing about its location!
Behind The Scenes Peek at Yellowstone Prequel Filming in Butte
Production on the new Yellowstone prequel, "1923" is officially underway in Butte, MT. Here's what we found on a huge outdoor set.