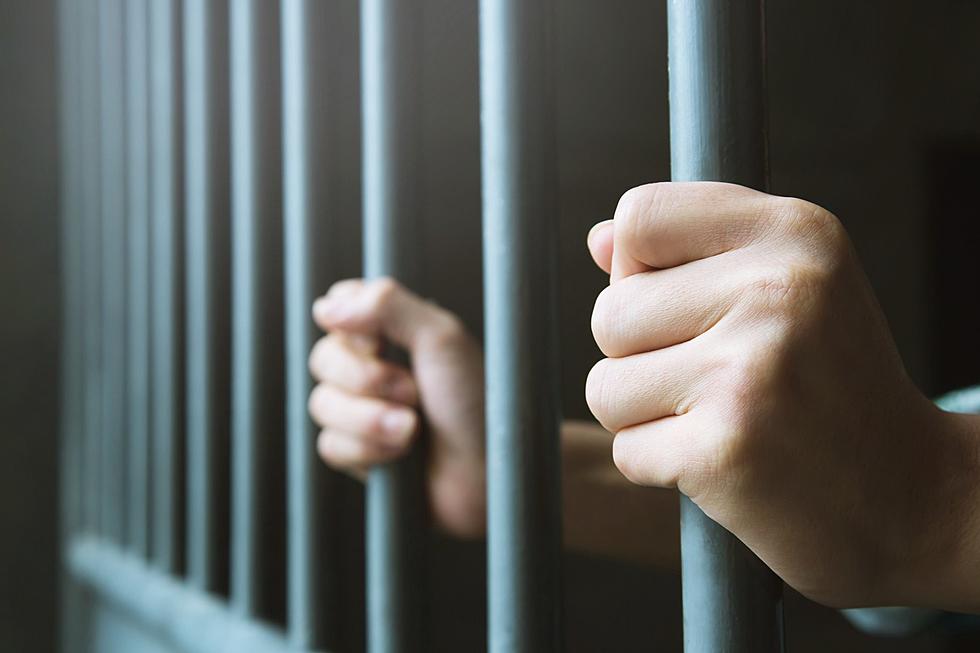 One of the Worst Prisons in America is in Idaho
Rattankun Thongbun
The Idaho Department of Correction lists 10 in-state prison locations. Earlier this year, Money Inc. put together a list of the "20 Worst Prisons in America" and one of those facilities made the list. 
Over the last four years, there's been a lot of national attention around some of the prisoners in these Idaho prisons. From September 2019-June 2020, true crime junkies wanted the answer to the question "Where are the children?" The children were JJ Vallow and Tylee Ryan. While they were missing, their mother, Lori Vallow, was off getting married to her fifth husband, Chad Daybell.
In June 2020, police discovered that the children's remains were on Daybell's property. Vallow was found guilty of all the first-degree murder and conspiracy charges against her in May. The process to extradite her to Arizona to face additional charges connected to the death of her fourth husband, Charles Vallow and the attempted murder of her niece's ex-husband is underway, but for now, she's serving her life sentence at the Pocatello Women's Correctional Center. 
That facility is also home to the only female on Idaho's Death Row, Robin Row. Row has been there since 1993 after setting the family home on fire. Her husband and two children died of carbon monoxide poisoning in their sleep. She killed them to collect the outrageous life insurance policies she took out on them. 
Daybell isn't in a state facility. He's in the Freemont County Jail, awaiting his trial which could begin in May or June 2024. 
Another one of Idaho's most notorious prisoners is also in a county jail. Brayn Kohberger, the man accused of killing four University of Idaho students last November is being held at the Latah County Jail. His death penalty trial was supposed to begin in October, but he's waived his right to a speedy trial and a new trial date hasn't been set yet.
Idaho Facility Makes list of "Worst Prisons in America"
While America was focused on Idaho's criminals, Money Inc. was making a list of the "20 Worst Prisons in America." They pointed out that a prison sentence is not a vacation and that prisons aren't five-star resorts, but being in prison is supposed to be the punishment. At some facilities, they're facing additional violence, gang wars and brutality. That reputation is how these facilities ended up on the list and that's a reputation that the Idaho Correctional Center in Kuna has. 
Money Inc. placed the Idaho Correctional Center at #8 on their list, citing an ACLU lawsuit filed more than a decade ago. One of the lawyers who represented the inmates in the lawsuit said: 
"In my 39 years of suing prisons and jails, I have never confronted a more disgraceful, revolting and inexcusable case of mass abuse and federal rights violations than this one. The level of unnecessary human suffering is appalling. Prison officials have utterly failed to uphold their constitutional obligation to protect prisoners from being violently harmed and we must seek court intervention." 
While operated by a company called, Corrections Corporation of America, the facility was nicknamed a "gladiator school" because of how violent it was. It was understaffed and there were many times when correctional officers didn't step in to stop violent situations. 
What Money Inc. failed to mention is that CCA no longer operates the prison, IDOC does. KTVB visited the prison in 2016 as the state took over and reported that while violent incidents were up that year, the overall environment had changed and the prison felt safer for both the inmates and the staff. 
According to IDOC's website, the facility can hold 2,128 male inmates. It houses minimum-security, medium-security and close-custody residents. 
KEEP READING: The 8 Criminals on Idaho's Death Row and Their Disgusting Crimes
Held in their 12'x7' cells 23 hours a day, these are the seven people currently on death row in Idaho. Idaho has performed three executions since 1977.
5 Twisted Idaho True Crime Stories That Made National TV
These 11 Hilarious Reviews of Idaho Jails Will Make You Thank God For The Internet
Actual Google reviews for Idaho Jails and Prisons. No, really!