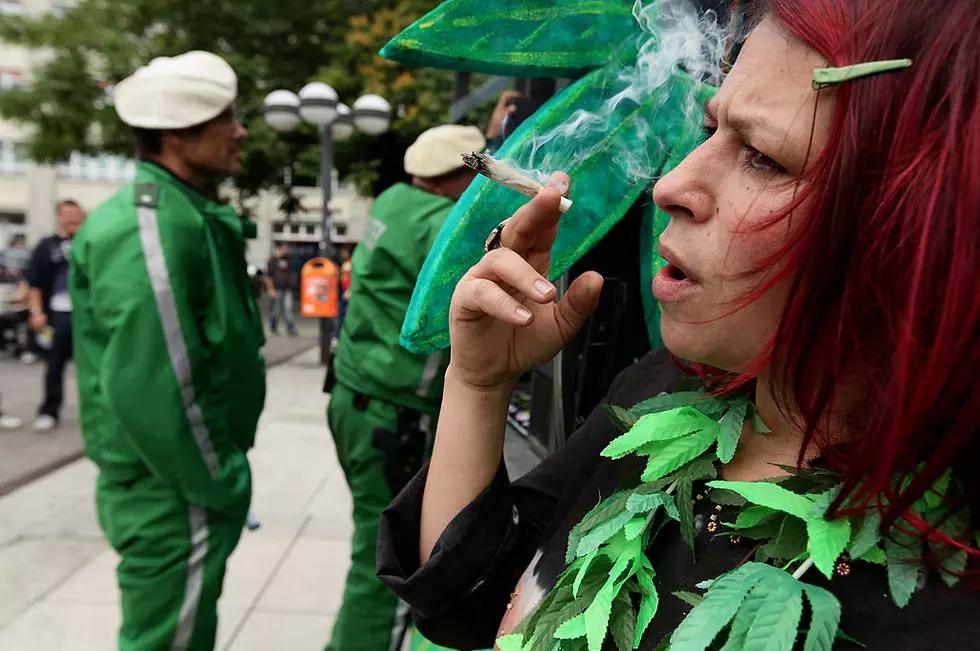 Why Idaho Will Not Join These States Legalizing Marijuana
Photo by Sean Gallup/Getty Images.
It is one of the favorite topics at the dinner table or your favorite coffee shop. When will Idaho join the other lawbreaking states and allow legalized marijuana to be sold within the Gem State? Idaho is the only state in the union that hasn't legalized any form of legal marijuana. In contrast, Oregon has legalized about every illegal drug known to man.
The federal government prohibits the sale of marijuana at the national level. However, states have legalized the drug because the government does not enforce the law. The president was set during the Obama Administration.
5 Reasons Why Marijuana Will Never Be Legal in Idaho
The five factors that are unique to Idaho that will prevent our state from legalizing marijuana.
Recreational marijuana has become a $33 billion industry which means more states are looking to legalize it in the coming years. CNBC predicts that these states could be next in line to approve recreational cannabis: Minnesota Florida Ohio Pennsylvania So far in 2023, three states - Missouri, Maryland, and Delaware, have all begun legal marijuana sales.
Idaho Governor Brad Little has pledged that he will not allow marijuana to become legal in Idaho. Proponents of legalizing marijuana in Idaho cite the amount of money the dispensaries are making in Ontario, Oregon as Idahoans cross the border to buy marijuana legally.
However, the folks in Ontario tell us that crime and drug use is up significantly since the weed shops have come to town. Efforts within the Idaho Legislature to allow medical marijuana have significantly failed every time a bill is proposed on the House or Senate floor.
Idaho Law Enforcement continue to warn Idahoans about the dangers of legal marijuana.
States Where Recreational Marijuana is Legal
A fun collection of facts and photos! Learn which states have legalized recreational marijuana and when, plus some weed facts you may have never known.
13 Hip Hop Songs About Marijuana
By today being 4/20 all across the world we want to show homage by showcasing the top hip hop songs about marijuana. From Rick James to Red and Meth to Wiz Khalifa and Snoop! Here are my top weed songs in no particular order. What did we leave out?