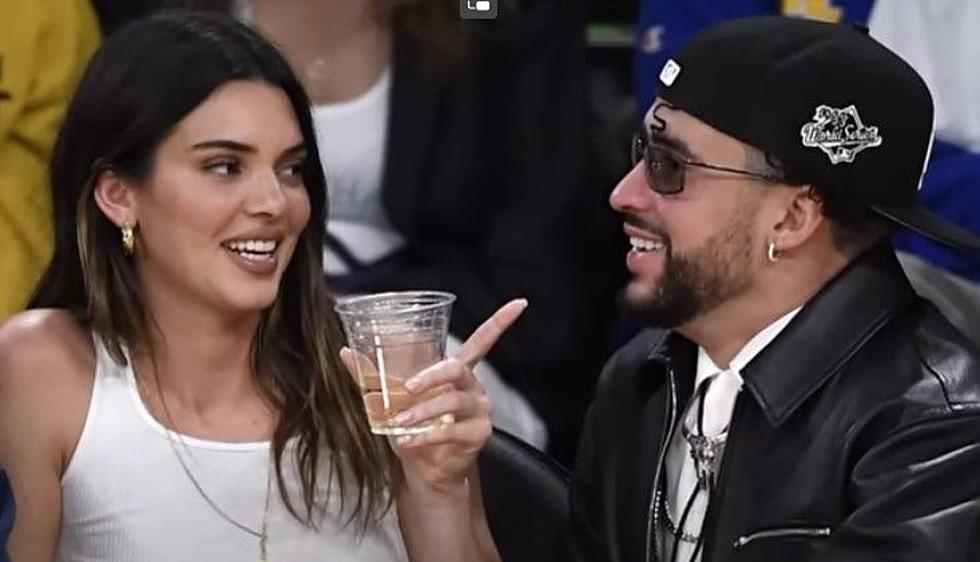 Idaho's Hottest Couple: Bad Bunny & Kendall Jenner [photos]
YouTube/ Entertainment Tonight
We'll all remember the pre-celebrity days when Idaho was the best-kept secret in the nation. Perhaps, our state has always been a secret getaway for the world's rich and famous since Idaho's mystique lured a young Ernest Hemmingway to Sun Valley.
As we've documented lately, Idaho, except the Treasure Valley, continues to attract celebrities. Gone are the days when the Bruce Willis/Arnold Schwarzenegger crowd ruled Ketchum and Hailey. The Gem State has hosted several big-time stars such as Jimmy Fallon, Jimmy Kimmel, Henry Winkler, and Kim Kardashian. Let's not forget Justin Bieber's Idaho adventure from last year.
Check out Justin and Hailey Bieber in Idaho
Let's not forget the world's rich and famous who just left Sun Valley after the conclusion of the annual Allen & Company mega-conference. The small resort area is literally transformed into the world's most prosperous city due to the wealth of the conference's attendees.
Idaho's appeal is evident to the world's big money class. The state's beauty is second to none, the people are incredible, and privacy is assured as most Idahoans value their privacy.
The Gem State has attracted the two biggest red hot current stars on the planet that are romantically involved.
According to multiple reports, fashion model and multi-media star Kendall Jenner and international superstar Bad Bunny are a couple that loves to express their affection in the Gem State. 
Entertainment Tonight shares the details of the two's version of their own 'Private Idaho.  "Kendall and Bad Bunny have been vacationing in Idaho and look very cute together," an eyewitness tells ET. "They are not hiding that they are a couple."
Let's take a look at the power couple.
Check Out Idaho's Newest Power Couple Bad Bunny and Kendall Jenner
Have you seen them in the Treasure Valley?
Check Out Kim Kardashian In Idaho
33 of Jimmy Kimmel's A-List Pals We Might See at His Idaho Lodge
All eyes are on Idaho after Kristen Bell shared an IG pic of Jimmy Kimmel & their A-List friends at his South Fork Lodge on the Snake River.
Since then, social media's been buzzing about which of Kimmel's famous friends will return to or finally visit the exclusive Idaho getaway! Below are our best educated (& slightly entertaining guesses)!