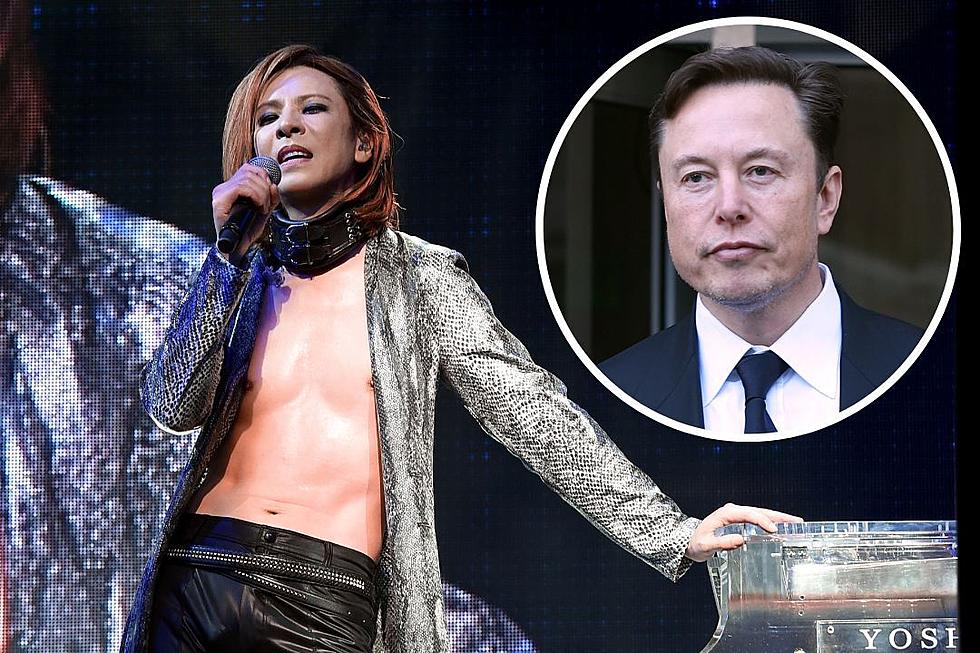 Elon Musk's Twitter-to-X Rebrand Seemingly Faces Issue in Japan Due to Rock Band's Trademark
Kevin Winter / Justin Sullivan, Getty Images
Elon Musk's controversial rebrand of Twitter to simply "X" apparently faces a challenge in Japan as the name X Japan is already trademarked by a mega-popular J-rock band.
Rock band X Japan has already trademarked their name in the country, which means Musk will be unable to rename Twitter Japan to X Japan.
READ MORE: Elon Musk Roasted for Rebranding Twitter as 'X'
"I think it's already trademarked," musician Yoshiki, leader and co-founder of the band, tweeted Monday (July 24) along with a thinking emoji.
"How funny would it be if Yoshiki is the one who saves us all from this awful rebranding move? LOL," Audrey (@aitaikimochi), CEO of e-commerce site Aitai Japan, tweeted, claiming Twitter cannot legally use the name X Japan.
Audrey also explained the hashtag "X Nippon," which trended on Twitter in Japan after Musk's rebrand this past weekend.
"To clarify, the hashtag 'X Nippon' was trending in Japan because that's probably one of the only plausible alternative names Twitter could actually use since 'X Japan' is taken lol," she claimed.
"Nippon" means "Japan" in Japanese.
Formed by drummer and pianist Yoshiki and lead vocalist Toshi in 1982, X Japan became one of the first Japanese acts to gain mainstream attention and is credited with popularizing the visual kei movement. The band has released five studio albums throughout their career as X Japan.
This isn't the first time Musk has been roasted by Japanese Twitter users.
According to South China Morning Post, in a problematic 2022 tweet Musk claimed Japan would "eventually cease to exist" one day due to low birthrates in the country. The statement struck a nerve with many Japanese people online.
Musk randomly rebranded Twitter to "X" on Monday (July 24) to the chagrin of pretty much everyone on the social media app, which was founded in 2006.
Pop Stars Hit With Music Lawsuits