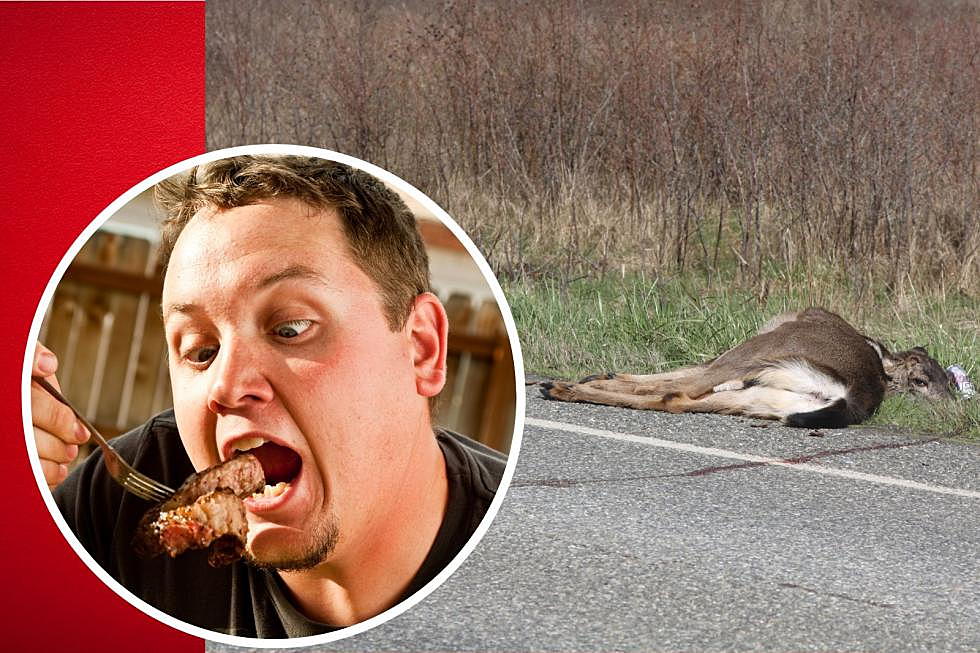 Eating Roadkill Is Legal In Idaho, But Is It Dangerous?
Photo Credit: Canva Pro Images // Ryan Valenzuela
411 TO KNOW

before you eat roadkill
Boise, Idaho. Are you new to conservationist living and salvaging? Salvaging is a subject and practice Idaho Fish and Game takes quite seriously. Whether you hunt or you're interest stops at safe salvaging, education is vitally important.
KNOW BETTER

do better
The gallery below is a resource for Idaho's newest hunters and salvagers.
It features information on how to obtain the appropriate permits, maintain compliance with Idaho Fish and Game, the species you can and cannot salvage, and direct links to hunter education for adults and children.
WHAT IS

roadkill?
If you've lived here longer than a day, you know the Idaho highway system is no stranger to dead animals.
Idaho Fish and Game classifies the remains of animals found on the roadside as roadkill. Typically these animals have been struck by motorists.
Data from State Farm's Simple Insight report indicates Idaho is a medium-risk state. According to their research, 1 in 112 Idahoans were involved with an animal claim between 2021 and 2022.
If you find Idaho's moderate risk alarming, Montana's is worse. The second highest in the nation, residents of Big Sky Country have a 1 in 44 chance of a wildlife encounter behind the wheel. West Virginia tops the list at 1 in 35.
Scroll on for a gallery featuring everything Idaho's newest conservationists and salvagers need to know about finding and claiming wildlife roadkill! 
🦌 Is It Illegal To Eat Fresh Roadkill In Idaho? [Resources & Pics]
Boise, Idaho.
If you're new to hunting and the concept of
conservationist living
, there's a great deal to know before you salvage and consume your first roadkill find!
🤠 The gallery below is intended to help the Gem State's newest conservationists and salvagers understand how to comply with
Idaho Fish and Game's
regulations.
💻 Direct links to hunter education for adults and children are featured in the last two images!
7 Scary Idaho Animals That Might Not Kill You, And 1 That Will
5 Adorable Animals That Are Absolutely NOT Welcome in Idaho
While these animals are pretty darn cute, they're actually dangerous to Idaho's ecosystems and are con. Read on to find out why the Gem State slammed the door on their adorable little faces.
The Boise Greenbelt Is Home to These 10 Wild Animals, Be Prepared
If you're on the Boise Greenbelt, especially along the river, don't be alarmed if you run into any number of these wildlife.
Animals You Can See Now At Zoo Boise
5 Times Animals Made Crazy History in Idaho
Flying beavers, Snake lined walls, aggressive goats and more times that animals in Idaho have been so outrageous that they made national headlines.