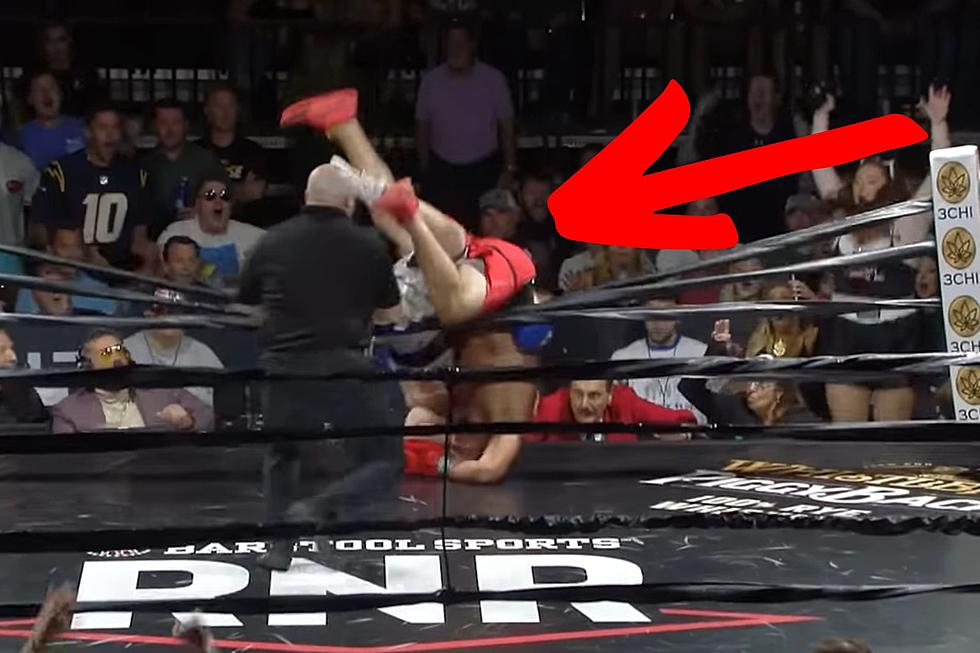 VIDEO: We Absolutely Need This Competitive Sport in Boise ASAP
Rough N' Rowdy via YouTube
It's pretty common these days to hear about the "next big fight" and it's not like it used to be. Gone are the days when people are hyped about the "biggest boxers on the planet." Nowadays, people are hyped to witness today's social media star take on another social media star in the squared circle. It's just... different.
But what if I told you there was a company out there... say like, Barstool Sports, changing the way we watch boxing. Changing it in a way where the everyday person can get in on the action.
Introducing Rough N' Rowdy
It's been around for some time, but I just recently stumbled across a boxing promotion founded by none other than Barstool Sports called Rough N' Rowdy.
As of now, the link for signing up to fight is closed but that should tell you just how many submissions the site is getting. You can watch replays of fights on platforms like YouTube but if you want to witness the action live as it happens, you'll need to purchase it via pay-per-view on the Rough N' Rowdy website.
At the time of this publishing, here is a sample of the event's synopsis:
Order now to witness every second of the action and also get an endless amount of laugh-out-loud commentary from our announcers Dave Portnoy & Dan Katz & Robbie Fox, along with Caleb Pressley & Rone & Large reporting live reactions from our fighters before and after the bell.

It's insane, unpredictable action. It's unparalleled absurdity. It is AMERICA. That is why we firmly believe there is NO better bang for your buck than ordering Rough N' Rowdy 20 for your March 3rd weekend *48 hour replay until Sunday night with all PPV orders*
The event itself costs about $30 and if I'm being 100% transparent and honest... I think it's a steal.
For now, the event only takes place in West Virginia and seemingly Providence, Rhode Island. If RnR put on an event in Boise or the Treasure Valley... would you go? Would you sign up to fight?
Let's take a closer look at Barstool Sports' Rough N' Rowdy event...
VIDEO: We Absolutely Need This Competitive Sport in Boise ASAP
Barstool Sports has an amateur boxing competition called Rough N' Rowdy that allows people to sign up for an amateur boxing match. More often than not, this is where rivalries and beefs are squashed... would you like to see this in Boise?
If not amateur boxing... can we at least get a pro sports team in 2023?
Will 2023 Finally Be The Year Boise Gets A Pro Sports Team?
Will 2023 be the year that Boise gets a professional sports team? Here are our top reasons why it should!
Maybe you don't want to sign up for an amateur boxing match, so here are some other ways to get your adrenaline fix...
The 10 Most Dangerous Sports, for Adrenaline Junkies in Idaho
These sports are extremely common in Idaho, but you may be surprised just how dangerous they truly are!