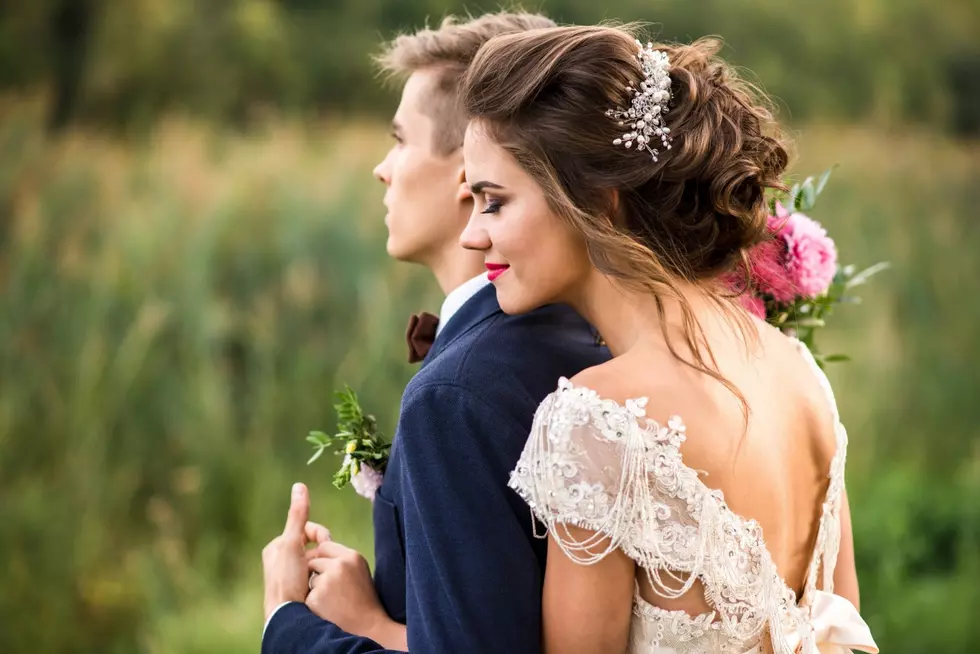 How Weddings Will Look Different After the Pandemic
Crredit: Kostyazar / Getty Images
Brides and Grooms-to-be have watched their wedding dreams fade away in 2020. Even our own John Moug had to postpone his wedding due to the COVID-19 pandemic, but when we get back to "normal" the coronavirus will most likely continue to take it's toll on weddings. These are the changes we can expect to see. 
1. Say buh-bye to buffets and those gorgeous grazing tables and charcuterie boards that have become so popular. Instead, we'll see more individual plates. (Pass me a charcuterie board to have all to myself, thank you!)
2. Receptions will be shorter and may not include dancing. (Ugh!! Please don't take away the dancing! Even if I don't participate, I want to watch it!)
3. Outdoor weddings will become more popular. (This makes sense, since the risk of viral transmission is significantly lower outside.)
4. Face Masks will become the norm. (Even with Governor Little moving us into stage 4 of re-opening Idaho, we are still being encouraged to wear face masks in public settings and to practice social-distancing.)
5. More guests will attend virtually. (The fear of flying may be around for quite awhile and high-risk individuals may be nervous to attend, so you'll probably see a lot more FaceTime and Facebook live and Zoom at weddings.)
We have so many local vendors here in the Treasure Valley who are accommodating brides and grooms to help their wedding move forward. A lot of them are changing things up with the times. For example, Bliss Events recently got rid of their brick-and-mortar location downtown and will be handling things more virtually. Thanks to msn.com for giving us a heads up about what we can expect from weddings in the future.
Enter your number to get our free mobile app
Social Distancing Zodiac