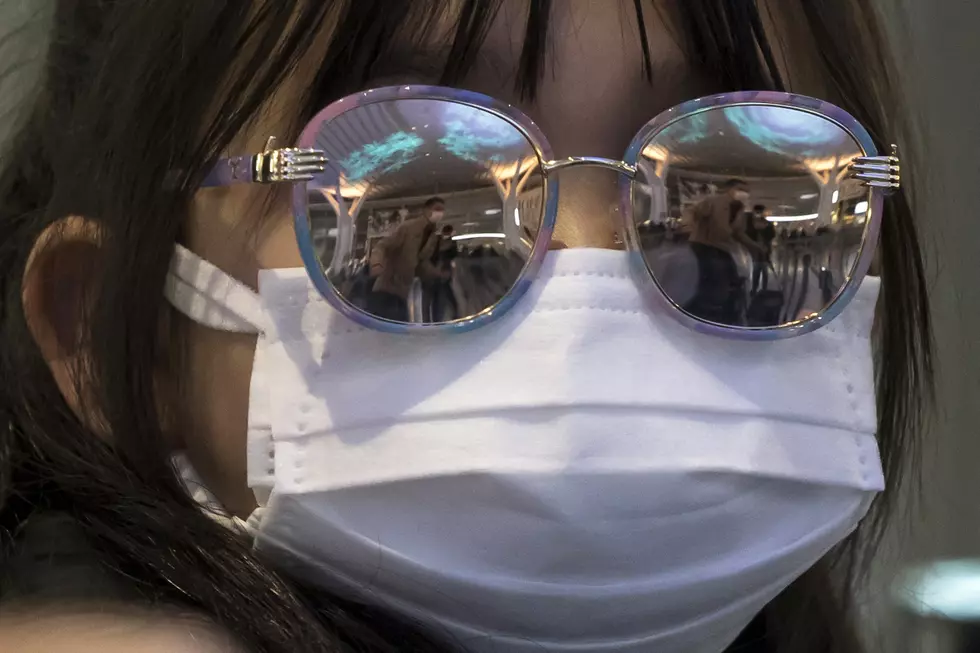 How To Make Your Own Facemask
Credit: Getty Images/Tomohiro Ohsumi
Hospital workers need masks the most, so while we leave the surgical supplies to them, homemade facemasks are becoming a thing.  Here are the instructions to make them.  
The experts say that professional surgical masks are most effective when it comes to preventing the spread of coronavirus, but Business Insider pointed out that homemade facemasks can be at least a third effective.  Every little bit helps.
There's been some debate over whether facemasks are really necessary, so we're not judging either way.  The CDC did say this week that it's thinking about recommending that we wear facemasks when we're out in public.
If you decide to make a facemask, there are just a few simple steps to take.
1.  Layer the fabric
2.  Make sure there's a snug seal over your mouth and nose
3.  Add a silky outer layer, a middle layer of a thick material like nylon, and put something soft like cotton on the inside.
4.  Use rope elastic that's cut 7 inches long
Some fabric stores have precut patterns that you can follow, and healthcare sites have started posting guidelines too. I'm not crafty, but this sounds doable even without a sewing machine while sitting on the couch watching a movie.  It does take a little ambition.
Deaconness.com has these instructions:
1. Put the right sides of the cotton fabric together and cut 9x6 (Adult) or 7.5 x 5 (Child)
2. Starting at the center of the bottom edge, sew to the first corner, stop. Sew the elastic with the edge out into the corner. A few stitches forward and back will hold this.
3. Sew to the next corner, stop, and bring the other end of the same elastic to the corner and sew a few stitches forward and back.
4. Now sew across that top of the mask to the next corner. Again put an elastic with the edge out.
5. Sew to the next corner and sew in the other end of the same elastic.
6. Sew across the bottom leaving about 1.5" to 2" open. Stop, cut the thread. Turn inside out.
7. Pin 3 tucks on each side of the mask. Make sure the tucks are the same direction
8. Sew around the edge of the mask twice.
While you're making masks for your family, you could also crank out a few extra masks for area hospitals to help them save their supplies of the professional, N95 masks.  I've heard stories about church groups and Girl Scout troops creating masks for hospitals, and many of them really appreciate it.
If you do make a mask, it has to be washed regularly.  And don't let it give you a false sense of security about COVID-19, because facemasks are not one hundred percent effective, and washing hands and social distancing are still key.
I've seen a few people wearing masks in grocery stores so far, and we may see more over the next few weeks. It's probably only a matter of time before we see themed ones for sale in our favorite colors and featuring team mascots.
This may be part of the new normal.
How to Sew a Face Mask