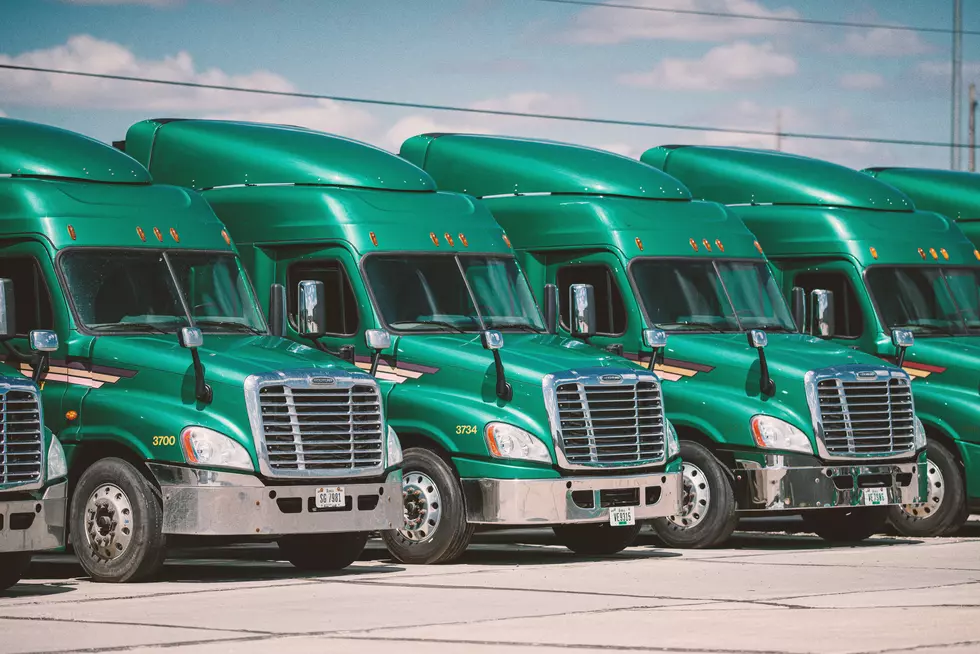 How Big Rigs Are Being Used To Track Down Missing Idaho Kids
Photo by Brian Stalter on Unsplash.
Earlier this morning Fruitland police held a press conference to provide the latest updates on the Michael Vaughan case. While there were no significant breakthroughs on Michael's whereabouts, Fruitland Police Chief JD Huff did offer the public some details on the plan for the case going forward.
If you're unfamiliar with the Michael Vaughan timeline, here's a breakdown of what we know.
Timeline: Missing Idaho Child Michael Vaughan
Since late July of 2021, 5-year-old Michael Vaughan has been missing from his home and family in Fruitland, Idaho. The heart-shattering story has made it's way into the homes of families nationwide and several police organizations along side thousands of volunteers continue to keep the search alive. Below is a timeline of events leading up to where we are, now.
'Homeward Bound Project' and the Big Rigs
In the live-streamed press conference from this morning, Fruitland Police Chief JD Huff shared an update on how many searches have been conducted and informed the public that they are looking for a key witness in the case. Police Chief JD Huff shared that he would be releasing the photo of the man they need to question onto his social media accounts later today.
He also revealed that they would be incorporating Michael Vaughan into what's known as the 'Homeward Bound Project'. The 'Homeward Bound Project', according to Washington State Police, is a program that places "age-advanced photos" of missing and unidentified persons along the sides of 18-wheeler trucks.
According to Washington State Police, the 'Homeward Bound Project' began in 2005 by Trooper Renee Padgett who sadly passed away in 2018 following exposure to toxic chemicals. Her program has been found to be extremely helpful in getting the word out.  According to the National Center for Missing and Exploited Children, "1 in 6 children are recovered due to the public viewing of a photo."
Earlier this year, Washington State Police held a Homeward Bound truck event in honor of Mekayla Bali.
Hopefully, getting the word out about Michael Vaughan via 18-wheeler trucks with the Homeward Bound Project can provide police and investigators with the information they need to bring him home.
The Latest on the Missing Children of Idaho
These children are missing and could be in the Idaho area. Have you seen any of these children?
8 People Are Currently Missing in Idaho, Have You Seen Them?
According to Idaho Missing Report, these are the 8 missing people that could be in Idaho. Have you seen them?