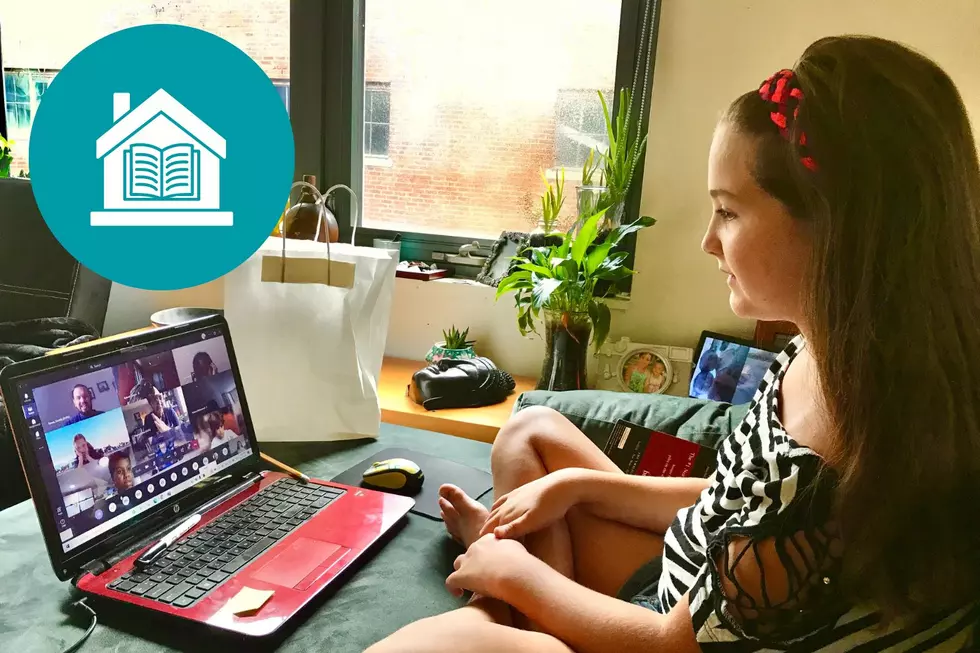 If we had a dollar for every time someone mentioned "a lack of socialization" as their chief reason against homeschooling, we'd be the richest folks in Idaho.
"Homeschooled Freaks"
Time and again, homeschooled kids are labeled weird, unsocialized, awkward, and codependent. And who can forget the heartless classic "homeschooled freak?"
Yet despite what many are willing to pay for private tutoring, homeschool parents, i.e., the ultimate private tutors, are picked apart in the court of public opinion.
Thankfully, there's research—the voice of reason. A 2018 article featured in Business Insider makes a compelling case against the naysayers:
Research suggests homeschooled children tend to do better on standardized tests, stick around longer in college, and do better once they're enrolled.

A 2009 study showed that the proportion of homeschoolers who graduated from college was about 67%, while among public school students it was 59%. Students from Catholic and private schools fell even lower in college graduation rates, with 54% and 51% of kids, respectively, completing all four years.

 
The Father of Modern Homeschooling
It was 1970 when John Holt, an education reformist and theorist, kicked off the modern homeschool movement.
Holt favored immersive learning and engagement over that of what he considered rote memorization modeled in public school classrooms.
Understanding Homeschooling & Unschooling
On the difference between homeschooling and unschooling, Homeschooling in Idaho explains "unschooling is homeschooling without using a pre-packaged curriculum."
Another school of thought focuses more closely on the differing degrees of freedom between the two.
Where homeschooling empowers parents to decide how their child is educated, unschooling allows the student to shape and pace their own curriculum.
Idaho, the homeschool-Friendly State: facts & benefits
Reference Idaho's Homeschool Laws here!
The Gem State is an ardent supporter of homeschooling. In fact, Idaho Living shared that Idaho does not monitor or regulate homeschool curriculums. Parents are given "full control over which teaching methods, curriculum, and schedule they choose." Additionally:
FACT 1 //

The 2015 Parental Rights Statute protects Idaho parents' rights to directly care for their kids
FACT 2 //

Parents are permitted to teach at any time of day, for any amount of time; likewise, parents can teach their kids at the grade level of their choosing
FACT 4 //

No specific graduate requirements are outlined by the state
FACT 5 //

In Idaho, homeschool records are legal documents; parents are responsible for grading, testing, & writing transcripts
6 FACT //

If they're to be homeschooled, Idaho kids must begin their individualized education by age 7
7 FACT //

Homeschooled kids are entitled to a free, appropriate public education which entitles them to participate in public school sports, clubs, & activities
---
BENEFIT 1 //

Less distractions means more learning
BENEFIT 3 //

Homeschooling encourages & increases student agency
BENEFIT 4 //

Tailored curriculum suits the student's needs & growth
BENEFIT 5 //

Apart from providing instruction on common subjects in school, parents are free to structure their kid's portal how they see fit
BONUS:

 Contrary to the popular misconception, homeschooled kids aren't unsocialized or anti-social. It's quite the opposite, actually! Because they spend much of their instructional time outside of the home, with local learning groups (coops), & in the community, homeschooled kids tend to be more open & adaptable in social settings.
For more info on the Idaho homeschool community, visit the following links:
Boise Parks You Can Drink In While Your Kids Play
Looking to throw yours or your kid's next birthday bash, celebration, or bangin' barbeque on the Boise Greenbelt?
Look no further because we have good news for you, friend. Gin n' juice, beer, and wine are welcome at these six parks with an easy-to-secure permit and reservation.
8 Things Old School Idaho Kids Did With Dandelions
11 Guilt-Free Reasons We're Thrilled the Kids Are Back in School!
If you're the sort of parent that spends the summer pining away for the start of the school year, come hang out with us. Listen, when it comes to our kids, our cups runneth over. But that doesn't mean they don't drive us nuts eight weeks a year. Of the hundreds out there, we've narrowed down a list of 11 reasons parents have the hard-earned right to celebrate back-to-school season!
What Practical Skills Should Idaho Kids Learn in School?
While we love and support our teachers, the people of Boise have strong opinions on the things our Idaho schools should be teaching our students. What would you add to the list?
What Happens to Idaho Kids Inside a Juvenile Detention Center?
💭 Inspired by the memory of a troubled childhood friend, I decided I wanted to know more about today's juvenile detention centers.
💗 To my pleasant surprise, Idaho's Juvenile Justice System goes to great lengths to affect positive change for its children in detention centers.
💎 The gallery below touches on the tremendous services and programs available to struggling children in the Gem State.