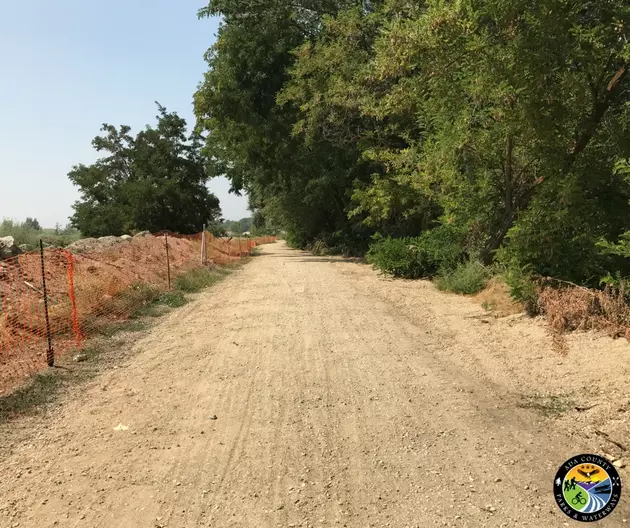 Good News Greenbelt Reopens
Photo Courtesy of Ada County
There's still time to enjoy the Greenbelt before the end of Summer.  Ada County announces that another section of the Greenbelt along the Boise River has been reopened.  So grab your bike or your running shoes.
The Greenbelt pathway, on the south side of the river, between the Garden City and the West Boise Wastewater Treatment Facility including the Garden City West Bridge is now open to all users.  This segment includes over a mile and half of Greenbelt located between Glenwood Bridge and Eagle Road.
  The Ada County Commissioners have been coordinating with contractors, officials, and other experts to get the Greenbelt restored.  The goal was to make sure that Idahoans could enjoy the historic area before Winter.  Safety was a major concern for all involved.
"Giving the public access to this section of pathway was extremely important to us," said Ada County Commissioner and Chairman Dave Case. "It's definitely not perfect, but we wanted to make sure people could use it as soon as safely possible."
This portion of the Greenbelt was where flood protection was used.  Ada County along with other agencies, provided barriers and other material to protect the region.  The result was damage to the asphalt surfaces surrounding the Greenbelt. 
  Most of the surface is still covered with compact sand and gravel.  The pathway will be restored to pre-flood conditions as soon as possible.  Officials plan on once again having an asphalt surface.  The opening of the Greenbelt under current conditions allows folks to use it now.

  Other areas, such as Plantation Island, remain closed due to the removal of the bridge in April.   Please respect all remaining Boise River Greenbelt closures and follow all detours.