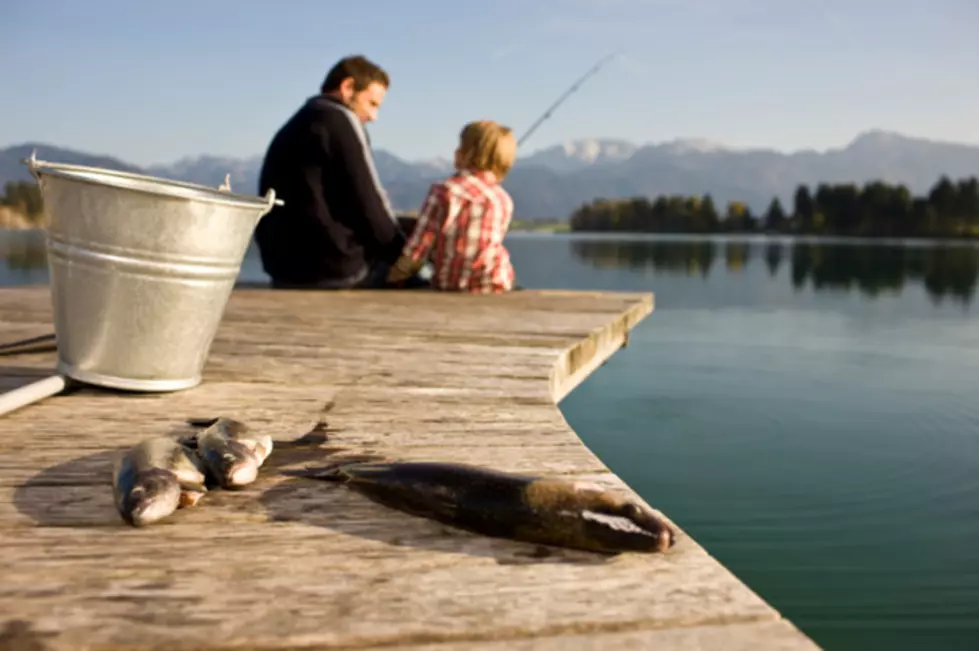 Go Fish and Get Paid: Idaho Program Rewards Anglers With Cash
ThinkStock
Some things are just SO Idaho we don't even know how else to describe it. This offer from the Idaho Department of Fish and Game is simply that--SO IDAHO.
Believe it or not, there's a $1,000 lottery in progress right now in Northern Idaho that is living in a lake. Feel like fishing up at Lake Pend Oreille? You should be, if you aren't. Catch the right fish and you could be cashing out with a grand in your hand!
So, if you're an angler looking to get paid here's the scoop.
Scattered throughout the State of Idaho are Fish and Game "freezer stations".  This is where you are going to be dropping off your fish heads for money. Not sketchy at all, right!?
The big money is within the Walleye lottery. If you're fishing up at Lake Pend Oreille and you happen to catch a Walleye, there won't be a way to tell if the fish is tagged or not. Instead, you will need to drop the head off at a freezer station to be scanned. If you happened to have caught a head that is tagged with a microscopic chip, there will be a $1,000 reward issued to you! Talk about a BIG catch.
What happens if the Walleye doesn't have a chip? Well, you're still entered into a drawing for $100 at the end of the month just for dropping one by.
Oh, and you should know where the freezers are, too:
MacDonald's Hudson Bay Resort, 17813 E Hudson Bay Rd, Bayview
JD's Pub and Grill- 34717 N Marietta Rd, Bayview, ID 83803 (freezer is in the back close to the dock)
Garfield Bay Boat Launch, 61 W Garfield Bay Rd, Sagle
Peck Landscape Supplies & Farm Store, 468215 US-95, Sagle
North 40, 477181 N Hwy 95, Ponderay
Arnie's Conoco, 32131 Hwy 200, Kootenai
Holiday Shores Resort and Cafe, 46624 Hwy 200, Hope
Hope Marine, 47392 Hwy 200, Hope
Bonner Park West, 500 Railroad Ave, Priest River
Fish & Game Regional Office, 2885 W Kathleen Ave, Coeur d'Alene
Snakes in Idaho, What's Poisonous & What's Harmless
We love Idaho and love the great outdoors that the gem state has to offer. Inevitably however, if you are outdoors enough, you will encounter a snake two. While many will run away from anything that slithers, it is helpful to know which snakes are common in Idaho and which ones are dangerous in Idaho.
Some Native Idaho Bugs are Terrifying
After a leaf bug or Kadydid landed on my front door, I started getting curious about bugs native to Idaho. We've got some creepy ones that call the gem state home.
Eat Your Way Through Boise from A to Z