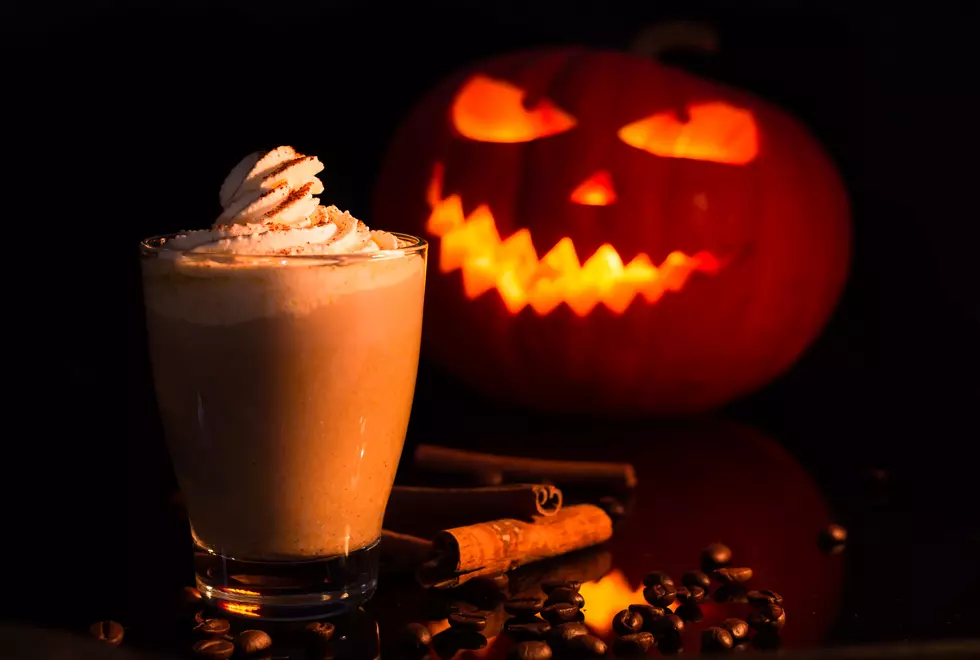 Does Idaho Care About The Pumpkin Spice Latte? Ranking The States That Crave It Most
Photo by: Theo Crazzolara on Unsplash
According to rumors, the Pumpkin Spice Latte at Starbucks is expected to come out next week on August 30th. The popular beverage is ready to make its seasonal debut, and we are ready for it, too.
However, some of us are more excited than others. Some states in America have been counting down the days to its return since it left last year, other states couldn't tell you what PSL even stands for.
Leaves haven't started to turn colors, yet; however, Halloween stuff is already filling up local stores and pharmacies in Boise. That's signaling Fall is coming. When I think of fall, I think of crisp leaves on the ground, scary movies on TV, and caffeinating with Pumpkin Spice Lattes.
Even though it's still summer, our minds are starting to turn to Fall in anticipation of that lovely drink made with cinnamon, nutmeg, clove, steamed milk, sugar, and then topped with whipped cream and pumpkin pie spice. I can taste it now. I can smell it now. I am so ready.
Bid-on-equipment.com, an online marketplace, did the research to find out which state in America is looking forward to the PSL the most. Let's be honest, the Pumpkin Spice Latte isn't for everyone. Does your state determine your interest in the drink? Data says it just might!
Here is what the research ended up telling them. Some of the states may come as a surprise, but the top spot went to a state that you should already know loves its coffee. And...it's not very far from us in Idaho. Did Idaho make the list? How about California?
Not only did they make a list of which states are the most obsessed with the PSL, they also got data on which state is the least obsessed. Let's get to the list!
Top 10 Pumpkin Spice Latte Obsessed States
These 10 states are the most obsessed with the Pumpkin Spice Latte. It's almost time!
Okay, no surprise there. Washington had to be the top spot when talking coffee...especially when talking about Starbucks. However, I couldn't help but notice no Idaho! California made the list, Oregon made the list, but Idaho didn't make the top 10.
As we said earlier, they also ranked the states that are least obsessed with the Pumpkin Spice Latte. Could Idaho have landed on that list instead? It can't! We have a beautiful autumn here in Idaho.
Let's take a look at the results to see the 10 states that are least obsessed with the PSL. Are we going to find Idaho on this list? As a Pumpkin Spice Latte fan, I hope not!
With so many surrounding states making the Top 10 I will be shocked if we are on the Bottom 10. However, stranger things have happened. And we've made much worse lists. Let's cross our fingers and dive in.
10 Least Pumpkin Spice Latte Obsessed States
These are the 10 least Pumpkin Spice Latte obsessed states in the country, according to Longview News-Journal
Nice! We didn't make that list. What a relief. That means we're somewhere in the middle. We casually care about our Pumpkin Spice Lattes. We'll order them...but not fill your Instagram feed with pictures. I can deal with that.
The drink is supposed to come out next week, on the 30th! Your friends may deny their excitement, but don't let them fool you. We're all excited for this.
Hold on hold on. I might have overstepped there. I can't say everyone is excited for the PSL. We just learned that isn't true. Pumpkin Spice Lattes aren't for everyone. Hey, even Starbucks isn't for everyone. I get that.
If you're looking for your coffee fix, but aren't feeling the Pumpkin Spice Latte. Here are some Boise-area coffeeshops that are a total vibe. You can definitely find something for you at these places. You can also probably find the Pumpkin Spice Latte there, too.
Boise Coffee Shops That Are a Total VIBE
Coffee is definitely important, but the vibes and aesthetics are what can truly set apart a phenomenal coffee shop from an average one.
More on the PSL at the bottom!
Get Your Caffeine Fix at the 10 Most Visited Coffee Shops in Boise
According to Lyft's city guide for Boise, these are the most visited coffee shops in Boise!
Keep scrolling for more on the Pumpkin Spice Latte!
Satisfy Your Caffeine Craving With Boise's Best Coffee Shops from A to Z
More info on the PSL after this gallery!
Top Coffee Shops in Boise
Read more about the Pumpkin Spice Latte here!