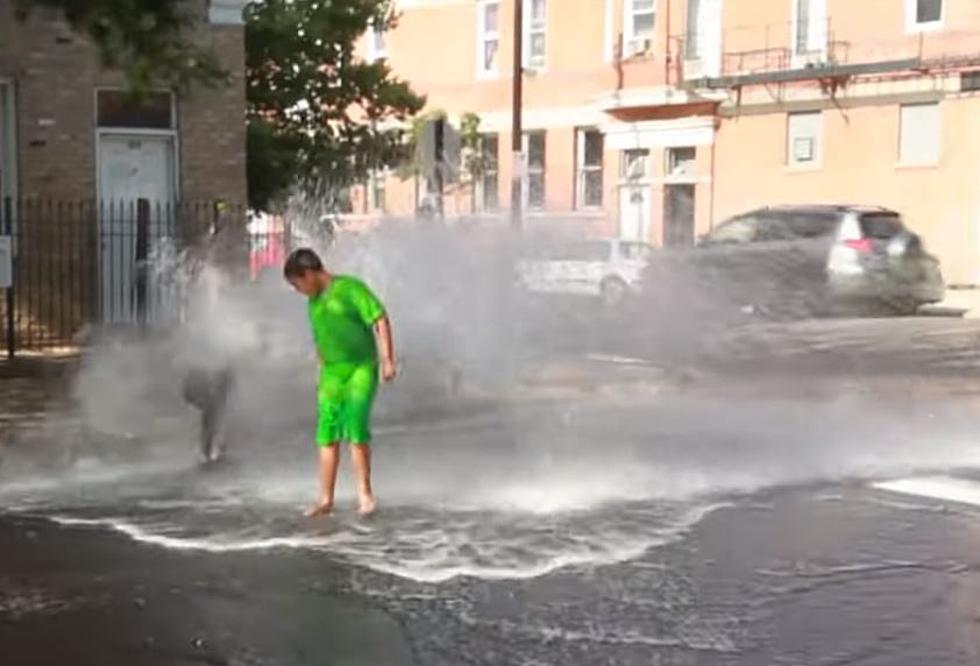 Will Boise Open Fire Hydrants to Keep Kids Cool During the Heat Wave?
Chicago Tribune // YouTube
Boise Braces for Triple-Digit Temps This Week & Next
With less than two weeks left in July, Boise finds itself in the thick of the dangerous heat wave that's sweeping the Western United States.
This past weekend, the scorching heat peaked at a whopping 105 on Sunday, followed by temps in the low-to-mid 90s through today. But the buck doesn't stop there. Between July 19th and the 23rd, residents can expect to see a return to 103 and 105.
As Boise braces for five days of hellish weather, staying cool for cheap is top priority. From crashing our friends' pools in private communities, to swarming the Treasure Valley's 15 free splash pads listed in the gallery below, Boise families are on the lookout for fun ways to beat the heat.
Fire Hydrants: the original splash pads
A few days ago, my 10-year-old daughter and I were brainstorming fun plans to get through the heat wave. When I mentioned hitting up Molenaar Park, Boise's newest splash pad, she scoffed at the idea and said splash pads were for little kids.
Looking to make a point, she asked me if I still went to them when I was her age. When I explained splash pads weren't a thing in the early '90s, at least not where I grew up, she asked me what I did instead. What I told her blew my Idaho kid's mind.
Born and raised on Chicago's Southside, I told her I grew up playing in the fire hydrant, or the "pump," as we called it. Looking like she'd just seen a ghost, she blurted out, "Momma! You used to PLAY in the fire hydrant? In the actual STREET? And Grandma LET YOU?" Laughing, I replied, "Yes, babe. And Grandpa (a former Chicago fireman) was the one who would open it for us!"
Can Boise Kids Play in a Fire Hydrant? Maybe.
An hour later, I thought I was done answering my kid's litany of questions when she had one more:
"Mom, do you think we can play in the fire hydrant here in Boise?"
I won't lie, the idea got me going! How fun would it be to relive and share that part of my childhood with my own kid?! Sadly, after a quick call to the Boise Fire Department, they confirmed my assumption that it probably wouldn't happen. The fireman who took my call said he knew cities like Chicago and New York did it all the time, but Boise only does it on-request for very special occasions or camps like the YMCA. It wasn't the answer I had hoped for, but at least it wasn't a flat-out "no!"
To see if the Boise Fire Department will open "the pump" for your summertime celebration, you can call 208.570.6500.
15 Totally Free Boise Area Splash Pads Where Kids Can Beat the Heat
Looking for a fun place to take the kids once the weather warms up? Here's a comprehensive guide to splash pads in Boise and the surrounding areas!
11 Things You Should Never Leave in Your Car on a Hot Idaho Day
From fire hazards to burns, there are good reasons why these things should NEVER be left in your vehicle on a hot summer day in Idaho.