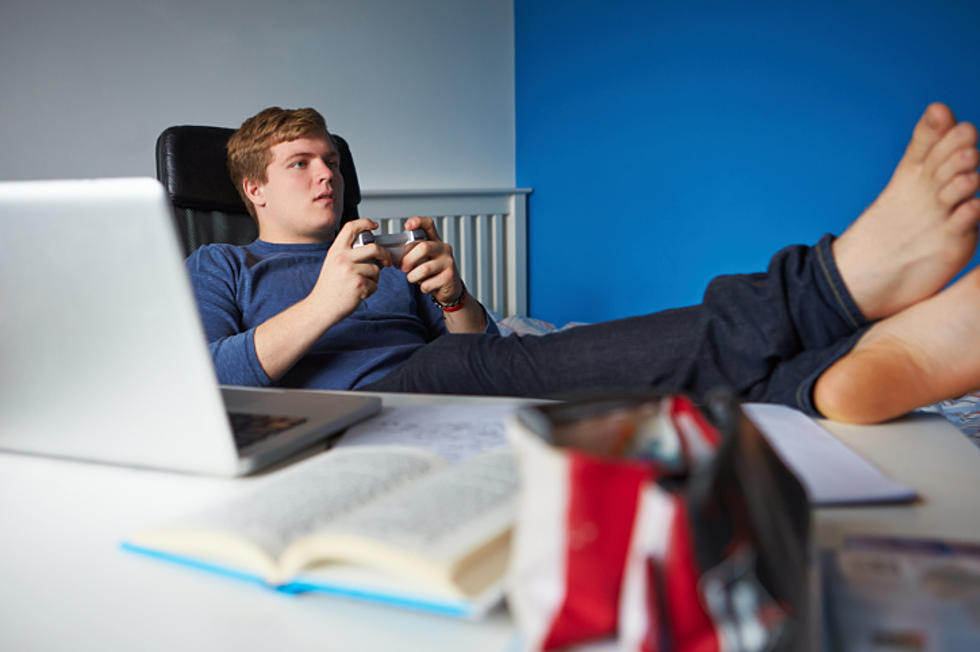 Can Video Games Make You More Productive at Work?
monkeybusinessimages
Raise your hand if your focus on the job has been shot since the COVID-19 pandemic. You're not alone, but we may have a productivity trick that can get you back on task! 
Whether you're still struggling to keep the kids entertained while you're working from home or you're having a hard time re-adjusting to focusing on the task at hand now that your co-workers are back in the office and want to catch up, know that you're not alone! Prior to the pandemic, I had a ridiculously organized Bullet Journal system going that tracked my daily to-do list, month by month schedule and good habits I was trying to develop.
Enter your number to get our free mobile app
...I haven't looked at it since March when the world started to fall apart. Like many of you, I've started to have a very blurred sense of time and that makes focusing on tasks difficult. But recently, I've discovered a new productivity hack that's getting me back on track.
It's called "Slingo Arcade!" Back in the day, Slingo was a multi-player game on AOL that combined traditional BINGO and slot machines. You had 20 spins to try to fill your card and earn the most points. I LOVED playing that game as a kid.
When the stay home order began, I was bored out of my skull and Googled "does Slingo still exist?" It certainly does as a cell phone app/Facebook game and it's a mind numbingly fun way to pass the time. You can play Slingo Classic, which is very similar to the AOL game but the game also gives you a series of "Daily Challenges" you can complete for more coins. They include playing spinoff Slingo games, earning a certain number of coins or Jokers in those games or take a certain number of spins on traditional slot games. Once you complete your three daily challenges, you get your bonus coins.
To keep myself on task, I use Slingo Arcade as a bargaining chip for myself. I'll complete a task, then play a game of Slingo, then complete another task before treating myself to another game of Slingo. I repeat that until both my tasks and "Daily Challenges" are complete.
It seems silly, but it's been effective. I'm flying through things I need to get done this way!
CHECK IT OUT: How To Unlock Your iPhone With Your Voice