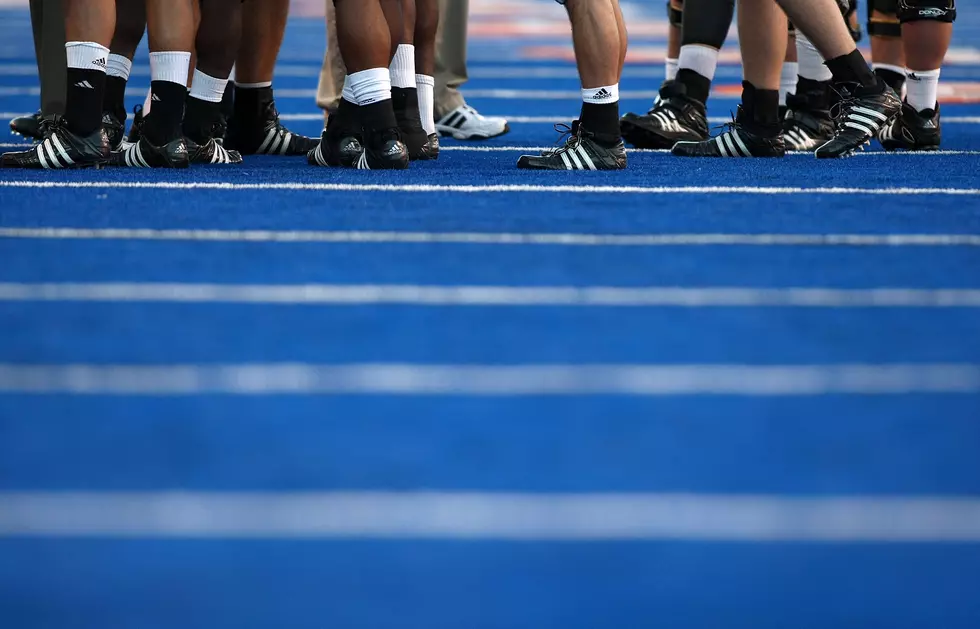 BYU Players Diss Playing on the Blue
Jonathan Ferrey/Getty Images
Several BYU Football players have expressed their concern about playing on the iconic Blue Field at Albertson's Stadium.  The Cougars will be playing the Western Michigan Broncos in Boise for the Famous Idaho Potato Bowl on December 21st.The Cougars held nothing back about their thoughts on playing on the Blue.  Multiple BYU players told the Salt Lake Tribune that they are not fans of Boise State's home turf.
BYU freshman sensation and former Boise State commit Zach Wilson originally said it would be 'cool' going back to Boise.
"It will be cool that we're going back on that field," Wilson said. "But that field, honestly, is crappy. That turf is so bad. That turf is terrible."
He then went on to claim that his hands are still bleeding from his time on the Blue.
Another Cougar, Safety Dayan Ghanwoloku, said he's not a fan of the Blue turf or it's conditions, but says it's all about beating Western Michigan.
Boise State Head Football Coach Brian Harsin has said publicly that BSU needs to replace its home field.  The last time the field was replaced was in 2010.  Harsin told the Idaho Press that the field in in 'bad shape' and new turf needs to be installed.