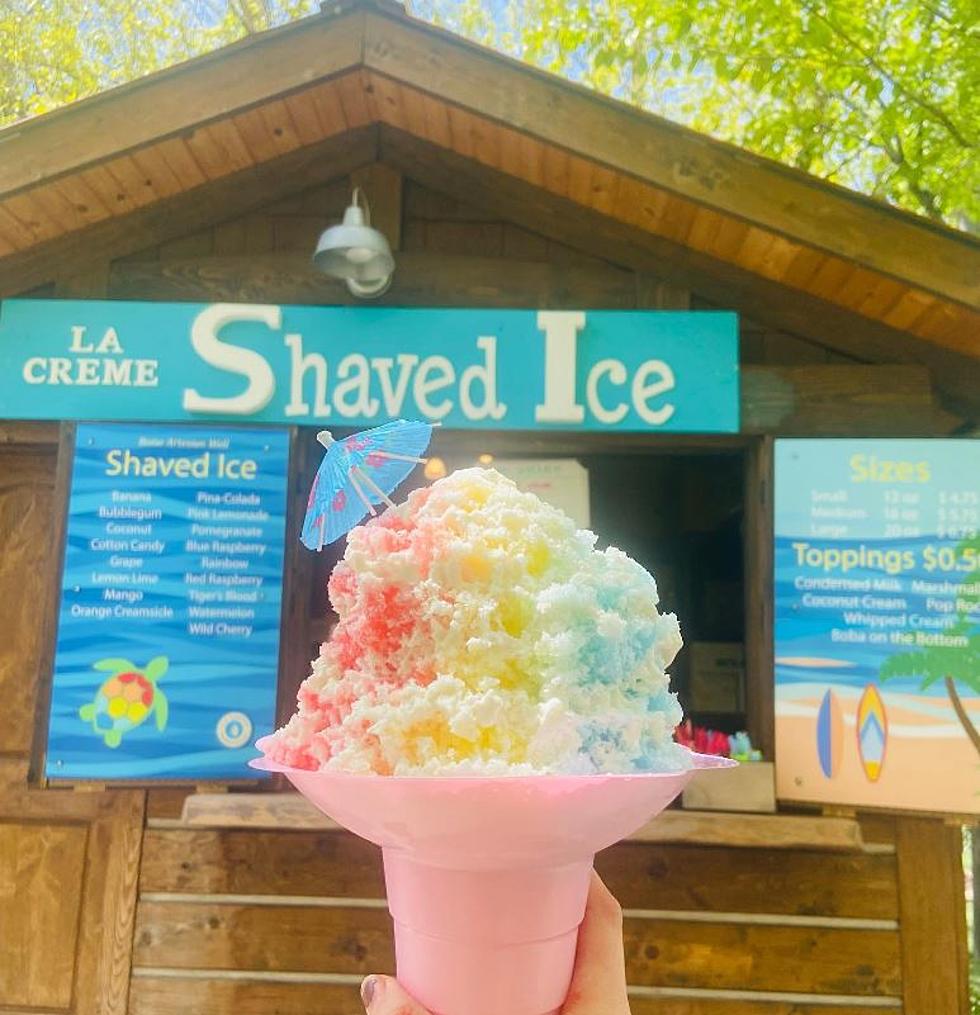 You Have to Try Boise's 6 Tastiest Shaved Iced Huts This Summer
La Crème Shaved Ice // Facebook
Nothing tops shaved ice on a hot summer day!
Shaved Ice vs. Snow Cones
If you've never had it, shaved ice and snow cones are two totally different desserts. Sort of like the Captain Crunch of icy treats, snow cones are made from crushed ice. Eat them too fast, and you'll shred the roof of your mouth moments before you're accosted by brain freeze.
Shaved ice, on the other hand, or "ice shave," as it's referred to on the Big Island of Hawai'i, is made from finely shaved ice. The super fine shavings create a fluffy, cloud-like texture in your mouth that melts quickly, delivering a refreshing burst of tasty coolness.
Savor the Flavors
Shaved ice and snow cones are both flavored with syrup or fruit juice, but shaved ice takes it a step further with the toppings! Mochi ice cream, mango, pineapple, adzuki bean, vanilla ice cream, coconut milk, marshmallow cream, and sweetened condensed milk are just a few of the toppings shaved ice connoisseurs add to their frosty summer treat.
Authentic Shaved Ice
Authentic shaved ice fluffy and dry with a smoother texture. It's typically consumed with spoons or straws out of a colorful floral-print cup.
Treat Yo'self
Take a break to treat yo'self! Cool down with a refreshing cup of shaved ice! The locally-owned and operated ice shacks in the gallery below are six of Boise's best Shaved Ice spots according to Yelp.
Boise's 6 Tastiest Shaved Iced Huts to Try This Summer
Hey, Boise! Beat the summer heat & cool down with a refreshing cup of shaved ice!
Delsa's Homemade Ice Cream & Restaurant
The neighborhood favorite that's over 100-years-old is more than a must-try! It's a must-love! From delicious homemade ice cream, shakes, and sundaes, to their heavenly burgers and fries, if you've never been to Delsa's you don't know what you're missing!
After a day of chores and errands, we hit up Delsa's to end our day with some sweet fun!