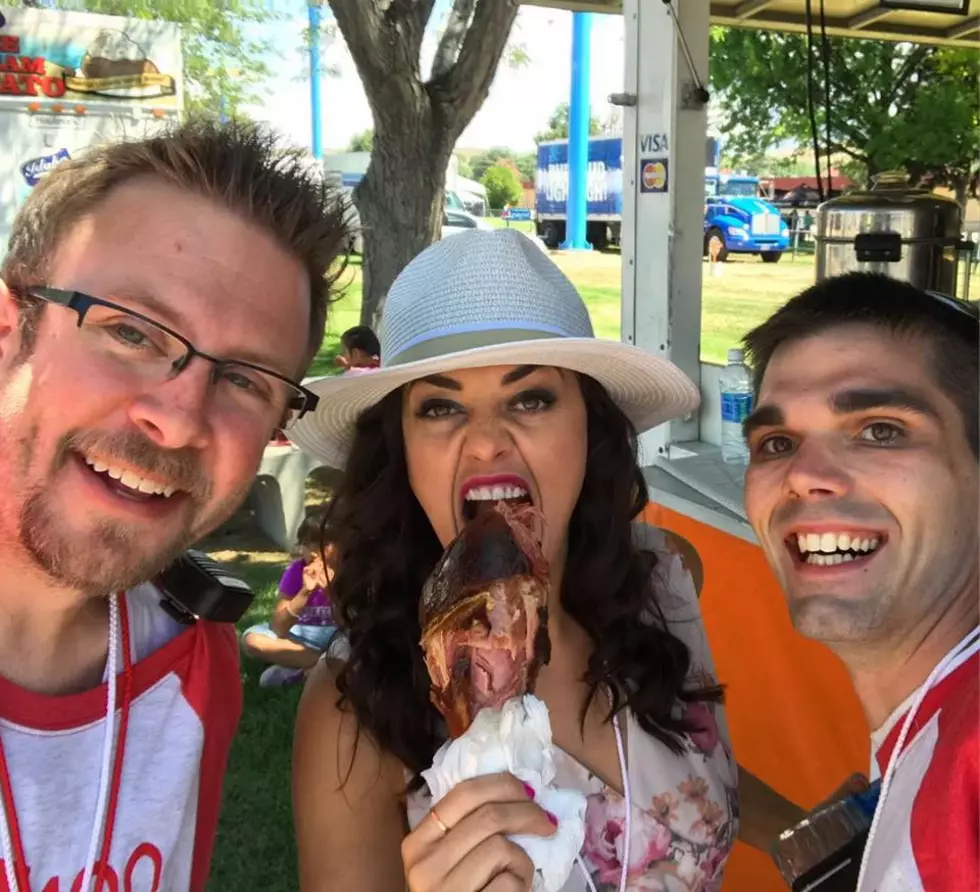 Billy and Charene's 6 Things That Standout From BMF
Charene Herrera TSM
Wow our very first Boise Music Festival is under our belt and we are still swimming with smiles.
BMF was incredible! Hey it's Billyu Jenkins and It was so much fun meeting so many listeners, playing connect 4 at the Mix 106 tent and giving away meet and greet passes. All of the musical acts sounded amazing and every one of them that we met backstage was so nice and truly excited to spend the day in the Treasure Valley at Boise Music Festival. With so much going on it's difficult the pinpoint only three things that stand out from BMF 2018 but here are 3 highlights I will remember for a long time.
1. Being on stage about to bring on Robin Thicke with Charene plus Lucky the DJ and Mateo from our sister station 103.5 KISS FM and as we bring out Lucky and Mateo, Lucky's shorts rip right down the middle as they bring out the BMF headliner.
2. One area that I think was tremendous was the cool zone, there were lots of vendors with great products. While inside you could get your picture taken with a variety of Disney princesses or check out impressive talent like the belly dancers who were on stage around 2 p.m. I just happened to walk by but really liked all that was going on in there.
3. The last thing that surprised me but was my favorite part of the day, how everyone just loved being there. Every person in attendance was smiling and having a great time. This included the musicians backstage. After Baby Bash got off stage, Charene and I went to get a picture with him (he was very nice) then he was spending time with the guys from Parmalee. It was just a perfect day with everyone having a great time.
Mix nation it's Charene Herrera and I can not tell you enough how much fun Boise Music Festival was and about the good times  hanging out with everyone. I am already thinking about next year. Here are 3 things that standout to me from BMF 2018.
We are all about mowing down and eating. It was impressive how many really good food trucks attend BMF. From Bacon on a stick, Cup Bop, Mad Mac, Shige, and the Turkey Leg truck we were in heaven. Over 50 different ways to enjoy a snack or refreshment there.
2. The amount of people was something that really stood-out for me. We had no idea that many people would be there, I mean we were told but not till you are there in the thick of it do you realize. So many people look forward to this and it shows. Can't wait for next year!
3. The big chairs is something I won't forget. They are obviously icons of the festival and so everyone was finding the BMF big chairs around the grounds and grabbing photos. I think they are cool and love the photo. "Billy and Charene's Big Chair"... we need one of these for sure. We needed our picture as well in the BMF Big Chair.