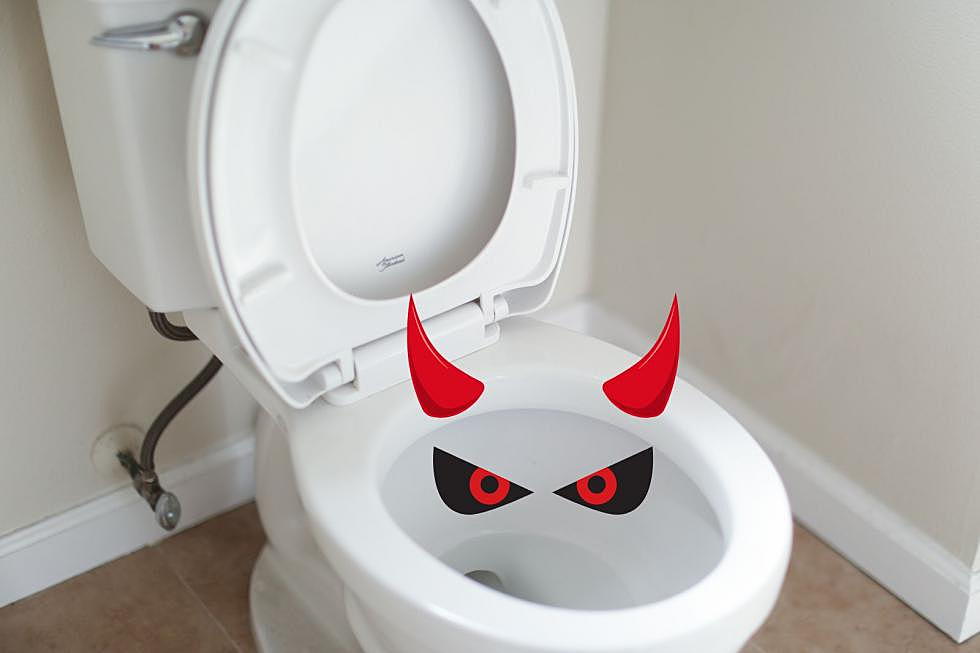 Are Scary Toilet Sounds A Thing Across Idaho?
Photo by // Canva
Crappy Roommates
What if the world really is goin' down the toilet? Don't ask me. Ask my toilet, Porter. After eight years of living together, our relationship is worse than ever. And really, how can you build a relationship with someone who scares the crap out of you?
Despite the fact that Porter's room is on the first floor in a bright open space, there's something eerie about it after the sun goes down. Throughout the day Porter's as silent as a cemetery; but that all changes come nightfall.
Don't Flush with My Toilet
Night after night, Porter does something that sends shivers up my spine. A few moments after every nighttime flush, he starts making sounds I've never heard another toilet make.
The sound of a slow-building howl coupled with an eerie heavy breathing echoes throughout the first floor of our home. It's loud and it lingers. No amount of tinkering with the handle, or anything else for that matter, can silence the demonic toilet.
This Seat's Taken...
...by Satan's minions. All it takes is one flush to summon what sounds like the gates of Hell opening in the toilet bowl. It's freaking terrifying, friend. I get goosebumps up my arms just thinking about it. What is it that makes my toilet sound so scarifying flush after flush?
Here's a kicker for you: I've had two different plumbers inspect Porter. Neither found a single thing wrong with him. Is this happening with toilets across the state of Idaho? Or is Porter acting like a sh**?
Idaho Has Crazy Neighbors: Weird Laws in California & Utah [gallery]
Scroll on for a gallery of laws in California & Utah that range from the entertaining to the ERMERGERD.
33 Words Idahoans Are Supposably Tired of Hearing Everyone Mispronounce
Axe anyone in the Treasure Valley. When it comes to the pronunciation of pacific words, Idahoans have expecially high standards.
Weird Stuff You Need to Know Before You Date Someone In Idaho