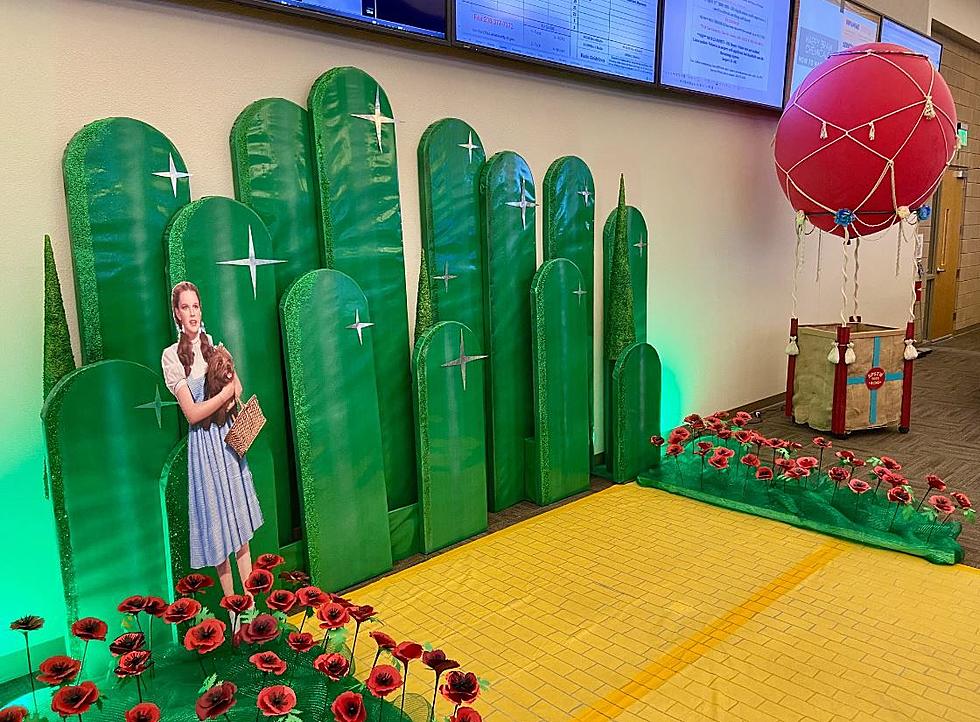 Ada County 911 Center Transforms Into One of the Most Famous Movie Sets of All Time [PICS]
Photo Credit: Ada Co. Sheriff's Office Facebook Page
Celebrating Ada County's 911 Dispatchers
Celebrate National Public Safety Telecommunicators Week with Ada County Sheriff's Office at the Meridian 911 Call Center! Day after day, no matter what's happening in their personal lives, the Boise-area's 911 emergency dispatchers pull off one the toughest jobs around.
From responding to reports of child abuse and assisting families stranded on the roadside, to helping drug addicted citizens and more, 911 dispatchers are among the most unsung heroes around.
Scroll on for pics of the Meridian 911 Call Center decked out like Oz and the Emerald City in celebration of National Public Safety Telecommunicators Week!
There's No Place Like Home or Ada County's 911 Call Center
Celebrate National Public Safety Telecommunicators Week Ada County Sheriff's Office!
Designed and built by ACSO's 911 dispatcher team between their life-saving tasks and assistance, the theme is none other than Dorothy meandering her way from Oz to the Emerald City!
Before It Was a Theater, an Old Idaho Building Was a Boat Repair Shop, a Car Dealership, and More [PICS]
Before it was a theater, the Blackfoot Movie Mill was a boat repair shop, a car dealership, a creamery, and a boat salvage yard. Somewhere along the way, the building even caught fire and a substantial section of it was incinerated.
Today, it's a charming and affordable entertainment outlet for Blackfoot families and couples! Before you treat your family or your partner to a memorable time at this rustic Idaho cinema, read up on its history here, and check out the gallery below for before-and-after remodeling pics!
The Unique & Storied Symbolism of Idaho's State Seal
Artist & Scholar Emma Edwards Green
It was March 14, 1891, nine months after Idaho had joined the Union, when the Idaho State Legislature adopted Emma Edward Green's design for state's Great Seal. The unanimous winner of the state seal design contest held by Idaho's first legislative body, the talented woman bested artists from around the nation.
Brimming with symbolism and color, Green sought to create a seal as vibrant as Idaho's history and sense of patriotism. From Women's Suffrage, to the plight of Idaho's working man and more, Green's design encompassed a level of symbolism rarely seen in state seals of the time period.
This is why, more than 130 years later, Green remains a distinguished and beloved Idaho icon. To this day, Green remains the only woman to have designed a state seal.
📜 Scroll on for a gallery featuring in-depth explanations from Emma Edwards Green on the symbolism of the Idaho state seal!