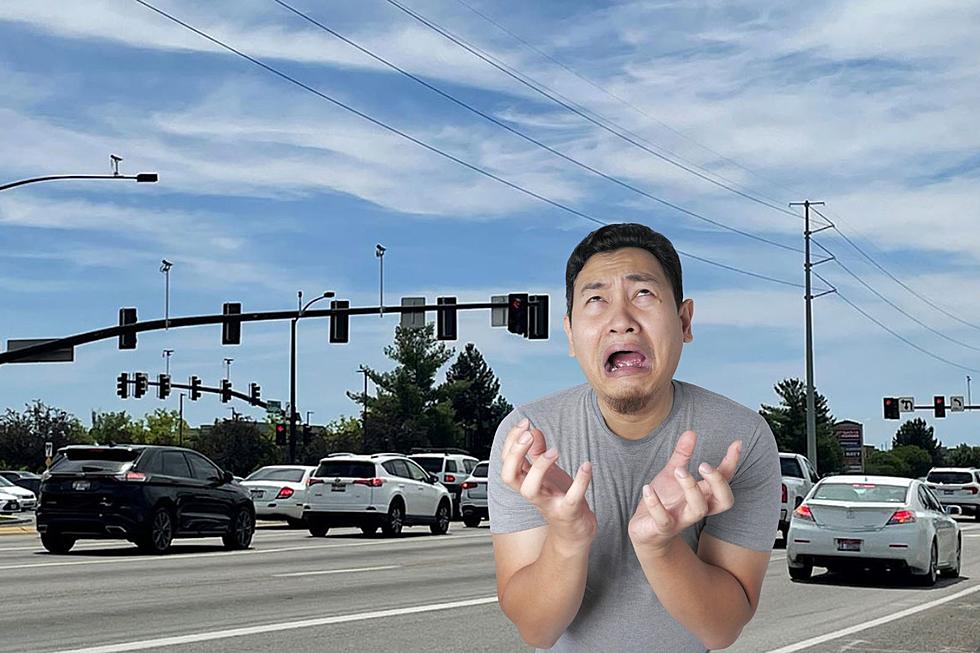 It's Time to Label 1 Intersection The Absolute Worst in the Boise-Area
Photo Credit: Idaho Transportation Dept. // Canva
🚘 Traffic & Treasure
Traffic and the Treasure Valley are like Chic-Fil-A and lemonade. You can't have one without the other. That's how we feel, anyway.
But let's be honest. Our traffic issues have been a long time coming. Between 2020 and 2022, Idaho Press reports "Ada and Canyon counties grew 7.8%." To ballpark it, that's about 55,000 people. At this rate, hypothetically speaking, the Boise hometown paper says the valley's population could double over the next decade.
Jerry Says 🗯
When I moved to Star almost 10 years ago, I never could've imagined that valley traffic would rival a major city like my hometown of Chicago. Yet Jerry, an auto insurance company with a yin for quirky national surveys, says that's exactly the case.
When you think of cities with the worst gridlock in the country, names like Los Angeles, New York City, and Detroit probably come to mind. Believe it or not, though, the capital city of Idaho—one of the least densely populated states in the US—was recently found to be the worst city for traffic in the nation. —Jerry
Even more disturbing, Jerry did the math and concluded the average Boise driver loses nearly three days a year to rush hour!
The Valley's WORST Intersection 👀 
Eagle Road and cow pies: one attracts traffic like the other attracts flies. It doesn't matter if you're headed north or south, after 4:00 p.m., traffic owns your a$$. This is especially true at the Eagle and Franklin Road intersection.
In 2021, one of our teammates flipped out over a 12-minute stoplight she endured at the infamous intersection.
Two years later, my 19-minute-wait put hers to shame. 19 minutes. 19 MINUTES. I waited a total of 19 minutes to pass through the Eagle and Franklin Road intersection. At 20+ cars-deep, I've spent less time in a Chic-Fil-A drive-thru during the lunch rush, friend!
Is Eagle/Franklin Road the worst intersection in the Boise area? I'm open to opinions! Email me at ryan.valenzuela@townsquaremedia.com.
Scroll on for pics that make us LOL about Idaho's driving quirks & road rules! 
🐎 Horses Need Turn Signals: 7 of Idaho's Strangest Traffic Laws
If you're new to Idaho, welcome!
Before you buckle up and hit the road, make sure you're aware of the Gem State's strangest road rules! From school bus concerns to how to handle horses in traffic, scroll for a list of helpful things to know behind the wheel in Idaho.
6 Ways to Deal & Get Even With Boise's Worst Drivers
Rising above the worst jerks in traffic is the noble thing to do, but we'd rather see what's behind door number two 😍
🚨The 7 Most Forgotten and Ignored Idaho Traffic Laws