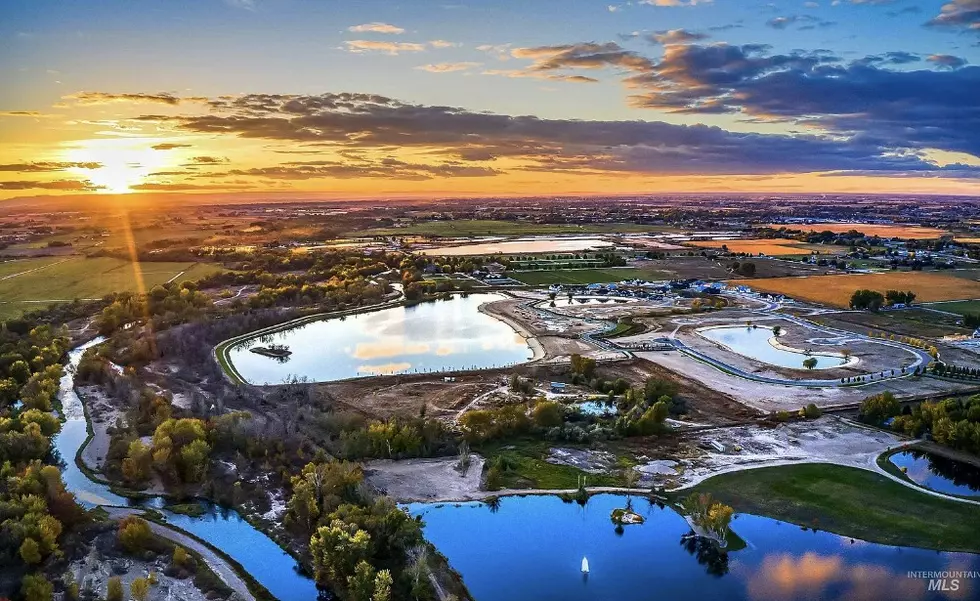 Boise River Waterfront Home is One of the Prettiest New Builds in Star
Photo Credit: Matthew Bauscher - Amherst Madison // Zillow
Boise River Waterfront ♦ Stunning Sunsets ♦ Mountain Views ♦ Private Patio 
Master + Junior Suites ♦ Gourmet Kitchen ♦ Gorgeous Great Room
Star, Idaho
Up and Coming Star
Star, Idaho. The City of Star, Idaho has become one of the Treasure Valley's most sought after communities. Located northwest of Boise, Star has conserved the charm of small town living while embracing exciting growth and development.
It's a great place to live!

Close enough to big city living with a small town America vibe! I moved to Star in 2015 and do not regret it a bit! My family is close and I have an easy commute to work.

Easy access to Boise, Meridian, Nampa and the interstate to be able to enjoy shopping, restaurants, and nightlife.

It is close to get up to the northern mountain ranges. Schools are smaller class sizes and feed into Eagle middle school and high school.

 
Star: Quicks Facts and Stats
If Star's caught your eye, scroll through our stunning gallery below to tour one of its prettiest new builds and waterfront listings! 
Waterfront Home is One of the Prettiest New Builds in Star
📌 Northwest of Boise, Star has conserved the charm of small town living while embracing exciting growth and development.
Scroll on to tour one of the prettiest waterfront properties we've ever seen in the beautiful town!
$3.9M Idaho Barbie Dreamhouse for Sale in Sandpoint
😍 Life is but a dream when you're Idaho Barbie.
⛰️ From her sense of adventure and athleticism, to her appreciation of wild life and free-thinking nature, Barbie is right at home in Sandpoint, Idaho.
🤩 Have the best time scrolling through this stunning Barbie Dreamhouse listed for sale in Sandpoint, Idaho! See for yourself why Barbie would buy this home on the banks of Lake Pend Oreille!
💎 Bonus: the Barbie Dreamhouse tour is packed with fabulous Barbie facts!
🕵🏼‍♀️ Mystery Fans Will Love Searching for Secret Room Inside $1.3M Garden City Home [PICS]
📙 Mystery novel fans are enchanted by the mystery within this Garden City beauty!
💎 Listed at $1.3M, this Treasure Valley gem on the river has a secret room.
🕵🏽‍♂️ Use your expert sleuthing skills to find its concealed living space!
We'll reveal the secret location at the end of the gallery!
Stunning $4.3M Eagle Home Has an Incredible Outdoor Sportsplex
🏠 If you're in the market for a stunning home in Eagle, Idaho, you've come to the right place!
📱 Scroll through our stunning gallery of the home that has it all. Exquisite design aesthetics lend this $4.3 million-dollar Eagle residence elements of grandeur accented with modern, chic fixtures.
💗 Love this home sweet home? Lucky for you, our team of local writers have quite the yin for fabulous real estate in and around Boise's Treasure Valley. Week after week, we share pics and insight on Idaho's most coveted and unique listings.
😍 If living vicariously through someone else's real estate conquests sounds like fun, you're in fantastic company! Right-click to tab and explore this
stellar '90s home on the Boise Bench
after you're done perusing this property!
This $3.9M Boise Mansion Has Sensational Views & a Dog Spa
If spectacular views of Downtown Boise and an in-home, high-end dog spa, are tops on your list, we just found your real estate soulmate.
Dog parents, prepare to have your pet's mind and fur blown away in a pet spa fit for a four-legged king or queen.
Not a pet owner? Not a problem.
This property has everything to offer anyone. It's the perfect balance of quiet country-like living and city excitement!